Fitocracy - Fitness Collective
by
Fitocracy, Inc.
(14 user ratings)
FREE
Download size: 48.85MB
Version: 3.5.5
Released: 2012-03-29
For ages: 4+
• Work with expert trainers who will help you reach your fitness goals
• Easily track any workout you can imagine. Use any of our free workouts or make up your own.
• Stay motivated by joining the awesome Fitocracy community and meeting other fitness-minded folks

Fitocracy motivates you and helps you succeed at fitness and level up in real life. We make exercise fun! Track your workouts, earn points, unlock achievements, beat quests, and slay the laziness dragon. Join the best fitness community on the planet and become the person you were meant to be.

* An App of the Year by Men's Journal *
* Mashable's Top Innovation in Health & Fitness Winner *

"This app is magical, revolutionary, and most importantly, life changing. Get it."

"Convinced that the new Fitocracy app has set a new high bar for iOS visual design. There's nothing else like it, just perfect."

"I used Fitocracy to track my fitness progress as I prepared for Miss America, and Fitocrats were a big part of my success. Being a part of such a supportive, encouraging online community made getting and staying in shape fun for me." - Miss America 2013

"It's like Facebook but it will make you a better person: harder, faster, stronger."

"After a little over two months of using Fitocracy I gained 15 pounds of muscle mass. I've never been called cut before in my life until a few weeks ago. The app makes it all the more amazing."

"I promise you, no other service will motivate you to stay in shape more than this one will. It's easily the best fitness tracker in the App Store."

"Fitocracy is a genius idea. It takes the addictive leveling system of games such as Pokemon or Call of Duty and combines it with your workout. You start at Level 1, and each workout you do, depending on its difficulty, rewards you with points that eventually cause you to level up. It's motivation enough to watch how many points each workout will give you, then to try to top the points you earn each time you workout."

* Featured in CNN, TechCrunch, Lifehacker, Kotaku, The NY Observer, Apple App Store, Men's Journal, Mashable *

FEATURES
• Incredible speed: arrange and track your workout with minimal effort.
• Powerfully flexible: rearrange workouts, add supersets and circuits, save routines, and more
• Free workout routines: get awesome workouts from the best fitness coaches, whether you're at home or at the gym
• Join fitness teams led by expert trainers who provide personalized workout and nutrition programs
• Embark on an epic adventure: Unlock achievements to visualize your progress. Beat quests to push yourself and take on new challenges.
• Be inspired: Follow other Fitocrats to get daily inspiration and join in on conversations.
• Ultra motivation: Join an amazing community of supportive Fitocrats who will keep you motivated on your journey. If competition's your thing, there's plenty of that too.
• Import/Export: Syncs with RunKeeper, export history to images and files.

GET MORE AT WWW.FITOCRACY.COM
• Get support and motivation from our amazing community of Fitocrats just like you
• Your workouts are always synced between the web and the iPhone app
• Automatically post your progress to Twitter and Facebook (optional)
• Browse other users' profiles and find out what works for people just like you

PRESS
"It's about time someone created a RPG for fitness" - TechCrunch

"...the best example yet of a digital domain applying the basics of games to getting in shape." - The Globe And Mail

"...provided me with a motivational breakthrough." - Kotaku

GETTING STARTED GUIDES
Need any help getting started with Fitocracy? Check out this short and sweet walkthrough video! http://ftcy.co/188T3BJ
Want to see more? http://ftcy.co/1u2V51G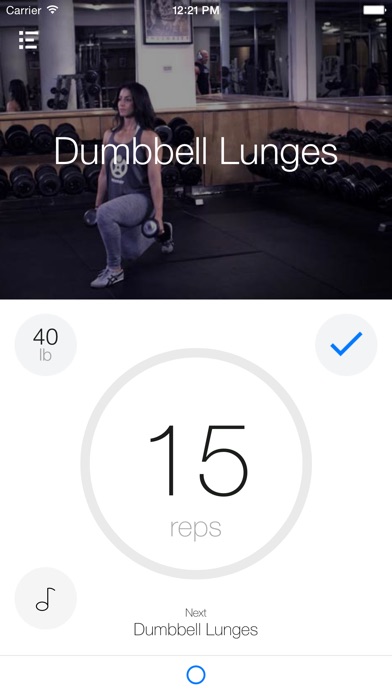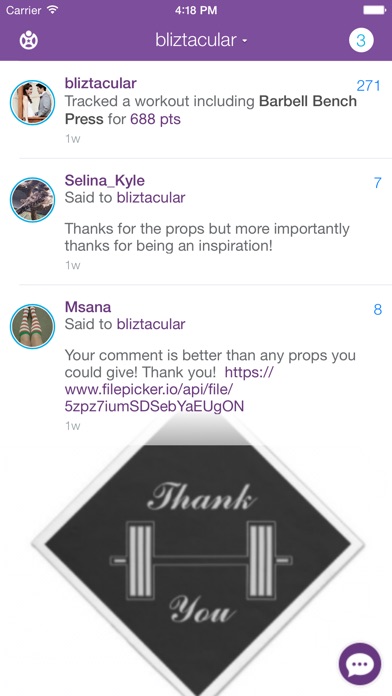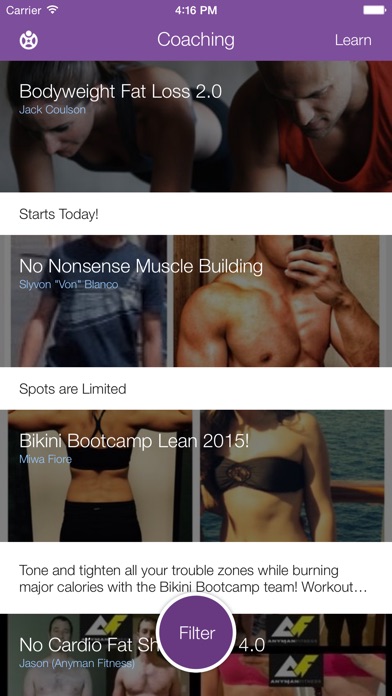 Powered by Facebook Comments
Customer Reviews
No privacy for users
by DE-001
Every user can see your workouts, pictures, age, gender and god knows what else. No option for a fully private account, or even to just lock it down to people you're friends with. Not cool.
It's great
by Tinaidat
I love seeing how many points I earn each day
Serious Fitocrat!
by Argent Ocelot
When I was young, I had a very high metabolism. I've always been nerdy, and academic pursuits came naturally, so I never learned the best way to work hard at a skill - and I've never really had to work to stay slim and active. These days, it's a different story, and I've found myself getting left behind in activities I enjoy, by my stronger, healthier counterparts. Since I joined Fitocracy, though, I've learned lots that will help me towards greater functional wellness, and it's nice to see my results quantified by the Exp/Lvl system they have in place, as I track my progress. Thanks for helping an old nerd get it together, Fitocracy! Update: it seems they've done a lot to streamline the app, and it has gotten so usable and navigable! Love it! Update the second: Still loving it! My social groups are more navigable, now, and I still love this app for tracking my workouts! Update the third: Now a Fitocracy Hero! This app is far and away the best fitness app in the entire App Store. Update the fourth: Still loving it! Leveling like a beast, and I use Fito more often than Facebook or Twitter, these days! Update the fifth: still loving the app and its features, but a little annoyed that I can't seem to unfollow someone who's pouring stuff I'm just not into all across my feed. That's why the rating went down. Basic functions need to work, as well as trackers and new workouts/exercises.
Great fitness tracking app
by Unpeufou2
Useful and motivational. The Fitocracy user base is full of friendly people offering each other encouragement. Tracking workouts with Fitocracy lets you monitor your progress over time and also share with your friends what you've been up to. Update, 2 yrs later: Still a very useful fitness tracker app.
Fun concept, could use improvement
by Grey Rye
I'm a bit of a sucker for a Level Up! notification, so I'm a little biased. The app is good for is keeping tabs on what you've been doing. I've had some trouble searching for new things to do, and being able to sort through exercises I can't do because of a lack of equipment would be nice. All in all I still enjoy it and plan on using it.
4 Years ago Fitocracy got me into fitness
by artsog
Back when I was learning the ropes of lifting I used Fitocracy to track my workouts then . After some years I stopped using it and just picked it again this year The app is still amazing . Fast and zippy experience , focused on what matters . Fitocracy has both excellent tracking capabilities and a wealth of information on form and proper movements , it's got a clean interface that actually gets out of the way during your workout 4 years later Fitocracy is still great , even better than before . Their companion macros app is icing on the cake
Good app
by dizzySF
Most intuitive and easiest to use fitness app I've found. Great list of exercises. Please keep adding more.
Very useful
by metallover25
Always been bad at tracking workouts, this has been a great tool
Grateful for this app
by Kosmerator
A team of personal trainers and supporting community for most any exercise or sport in my pocket! But I sure wish they'd invest in syncing with Apple Health and a food tracker. Ugh Love it!
Best free workout log
by Docfootloose
I keep coming back to this app for logging workouts due to it tracks my PRs, has a wide range of workouts, and easy for me to log.
Versatile Fitness App
by Valas33
I like this app lists many different exercises and how to do them. For someone who wasn't familiar with many exercises it allowed me to see the proper techniques. Which really helped me, because I am prone to accidents. It's easy to use and record your workouts. It has pre-made workouts that you can choose and follow or a build your own workout function, too. You can easily search for a workout with keywords which helps when I don't remember (or know) the proper term. It gives you points at the end of each workout, although, I don't know what the points are for or how they are calculated. I do wish there was a way to see my scores and progress on the app.
Good app
by Lucietus
Gets me into the gym.
Great App
by Roy Boy 0074
Excellent app for tracking workouts. Just wish there was a way to keep progress photos but maybe in time. Overall great to use
Fun; app needs improvement
by Justsomedudeyadontknow
Great motivator. Some features cause crashes and some (featured on website) are just plain missing.
Best app ever
by 2004 str4
Best fitness app I have ever used!!!
Great App
by Rufusb378
With a ton of help and information, the app makes the progress fun with points and levels. This is much like a video game for out of shape gamers, like myself.
Great community, good app
by ApostropheCatastrophe
I started mostly on the actual website and had a great experience. The app is good but has some issues as other people commented. Would still highly recommend for the community & tracking workouts.
Great Challenges
by mdelprad
I researched a lot of apps and sites and in my opinion this is the best free app/site if you want to do a fitness challenge with friends or coworkers. I love that they have the points based option. Really handy for a variety of people with different goals competing in a challenge.
Great BUT- needs import/export
by mark gaudette
Add those features and this app deserves 5 stars.
Makes working out fun
by May Euavijitearoon
The app makes working out like a game...makes it fun. However, the UI could use a little work...it's very difficult to create custom workouts and access them.
Great app that needs more support/choices
by Poly troops
Needs a tabata timer. Needs more exercises. Need options to change the color schemes. Simple quality of life changes that will go far.
Easy to use, good looking app
by Puzzle lover Jade
I've been using this for about 6 months consistently and it's been an easy thing to add to my workout routine. That said, the learning curve on adding a custom workout and then seeing your progress is steep.
Disappointed with app but a great community
by D-Unit
App has been not very user friendly and poorly designed for...well pretty much when the app was made which is ridiculous. One of the biggest parts of Fitocracy for me and I think most people is the working out, logging, and seeing your points grow and getting closer to your next level up! You can't see your progress in the app which is just ridiculous. And it's always been like that. It makes absolutely no sense. You have to go the website. It just always shows the same info for level up progress. I wish they would fix this already.
Great Fitness Community
by Austenaddict
App is great for connecting to like-minded fitness focused people. Can be a bit buggy - but they seem to be working on fixing things. Great way to get support - and great Trainers available at a reasonable cost. Highly recommend Miwa Fitness (Bikini Bootcamp) - she and her team really take advantage of all the features of the app as well as other technology. Very cost effective way to get individual support from a personal trainer.
Great App
by v7oooo
It gets you moving for points. (which is great for me because i don't do much) The community is pretty great too.
Very comprehensive
by Breetai the Indestructible
This app is a great way to track your workouts and stay motivated. It also has just about any workout that you can think of, which makes tracking very easy.
An excellent app for fitness tracking
by Dictator Bob
I can't think of any complaints.
One more star for additional workouts
by Iamhungryjojo00
The best for app I've ever tried. Ever since I tried this app, I haven't thought of trying a different one. Great list of workouts although I wished that there's more workouts listed. I know there's a lot of different names for every single workout but whenever I can't find the specific workout I like, i can't help but get bothered by the fact that I have to log it as "other cardio" or "other weightlifting" workout. Also it crashed on me twice this week. Let's hope for a better update soon! 07/06/17 update Fitocracy has greatly improved since the last time I wrote a review. There's just a lot of new exercises that I don't really know wha they're called so I just always end up picking the closest one to it or adding it as "other weight lifting" lol but other than that, still love this app!
App is great but not continuing to adapt
by Mohawk John
I lost 30 Lbs in three months using Fitocracy. But you have to stick with it, and do your research and such. The app is great, with very few bugs (if any). So why did I give three stars? Since I started Fitocracy, I've shifted the bulk of my workouts to be circus (aerial silks, lyra, static trapeze, aerial straps, etc.). Unfortunately, Fitocracy has no exercises in its database corresponding to these — at least, nothing more specific than "general gymnastics." I've asked repeatedly for them to add exercises, and they never do; they don't even respond. I've taken to not logging these at all, which means I use the app less and less. It just seems that the logging aspect is no longer a primary motivation for the company anymore. The other thing is that I was actually prepared to PAY for the logging aspect. I *was* paying for it. But then they stopped charging me, and when I tried to get in touch to resolve the issue, they didn't respond. So I just stopped paying them. Nothing I can do if they won't take my money. This app probably deserves four or five stars, but I'm frustrated at the way the company has let its community whither away. I'm angry about the lack of support.
Great App for tracking!
by Fit4lIfemama
I'm reaching my goals using this app. Easy to create and record lifts.
The best
by Mctrader77
My long time go-to app for working out.
Keeps me motivated!
by Macker33
I love the point system...so much fun! It does heavily favor weights over cardio, though, so if all you want to do is cardio, this probably isn't the app for you.
Love this app
by Aimeeeereeee
Helps me stay on track & describes how to do each workout properly.
Nice interface
by Neuronurd
Easy to use and track workouts
Good-wanting more
by Fat joe left Atlantic
Let's get some new workouts!!
Useful for tracking, +Community
by peanuts09
I used this app and lost almost 10 lbs and got myself further with running than ever before. It's kind of like Facebook for checking in with people and sharing ideas and getting support. I stopped using this when I got a Fitbit for xmas. It is also cool but this works better for community besides a few people you already knew and added as friends. So I'm back to try and keep moving forward.
Jwueste
by Trey2388
Lots of exercises listed with great instruction and how-to videos. Helps keep me motivated!
Great tracking tool!
by Teq25
The best part is being able to see past performance and advancement.
Great community
by Mamashekka
I've learned so much from the people who hang out on Fito. The points system and the props from my buddies is one more way to motivate me. I use the app to record my workouts, and it tells me when I've hit a new record!
Great app
by Rinacis
Helps me keep up with my fitness group, look up and track workouts!
Great app
by Charlos99
Definitely could be improved in ways, but what app can't? Easy and fast entry of exercises and point system helps keep me motivated. I've been using it regularly for over a year. Would like a few exercises added, which I've submitted. I think there must have been a recent change of ownership because I see updates now when for the first six to nine months there were none at all. I hope they continue - it really is a great app.
It's so buggy though
by alternativechic
I love the concept and the layout but it's so buggy. It crashes every time I try to connect it with run keeper. Half of the posts I tried to make just disappeared into the ether. I had multiple blank pages that I had to back out and retry. The instructions aren't very clear. I was trying to look at a particular coach and every time I clicked on her it kicked me back to the beginning of the coach list. I like it enough that I may keep trying it and hope for a more stable update in the near future.
Very useful
by Jusfaded
Good motivation and workout log. I've literally been using it for years now and I highly recommend it.
Good to keep the records
by Gideonstone
Which is the key for growth
Love it!
by utkroxy
I love this app but it seems a little buggy. Like every time I complete a workout, I get a blank screen and I have to kill it and reopen to get my score. Nothing major but slightly annoying.
Awesome!!!
by Kelseyisadahl22
Love this app! Great site, great users, awesome way to track workouts AND get positive support from other fitness-minded users!
Great tracker, game, and social network
by nfolkert
Gamification and social aspects help encourage more regular and more intense workouts, and incidentally it's also the best weightlifting tracker I've found.
Great stuff
by Rich18411
This app is the only app I use to track my workouts. My gym buddy and I track each other's workouts, which helps bc he is 6 hrs away. Great app!
Great fitness app
by HeatherBeee
Great app once you figure out how to navigate it. Exercise library is extensive and creating your own workout is extremely easy. Most exercises have a video that shows form and that is super helpful. I joined a challenge led by a coach. I didn't care for the coach and the customer service was great when dealing with cancelling. Would recommend this app to anyone. Best fitness app I've found so far!
Motivational
by R.Con
This takes the thinking out of the workouts. I set up my base workouts and weights and work around it with each workout. The people on here are awesome and always motivating. Five stars for this app.