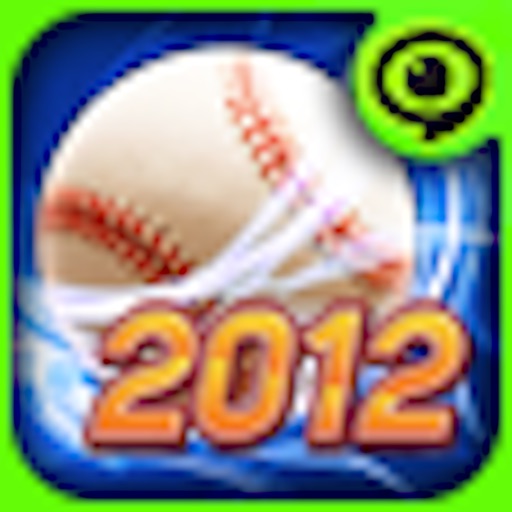 Try These Related Apps!
---
Flick Home Run !
---
NBA JAM by EA SPORTS™
---
World Cup Table Tennis™ Free
---
FIFA SOCCER 13 by EA SPORTS
---

Goaaal!™ Soccer – The Classic Kicking Game in 3D
---
Flick Soccer!
---
NFL Pro 2013
---

Action Bowling Free
---
10 Pin Shuffle™ Bowling
---
Gutterball: Golden Pin Bowling FREE
---
Hit Tennis 2
---
Madden NFL 25 by EA SPORTS™
---
NFL Pro 2014 : The Ultimate Football Simulation
---
Baseball Superstars® 2012.
by
GAMEVIL Inc.
(12 user ratings)
FREE
Download size: 73.85MB
Version: 1.0.11
Released: 2012-01-26
For ages: 4+
Baseball Superstars® 2012, Ultimate Smart Baseball Experience

"Baseball Superstars 2012 is engaging in all the right ways. The core gameplay mechanics are incredibly easy to learn, but not so easy to master." - (4/5 Stars) Toucharcade.com

"There is literally something here for everyone in Baseball Superstars 2012." - (4/4 Stars) Slidetoplay.com

"It's a very nicely executed freemium title that offers a ton of gameplay without having to purchase in-app upgrades. Baseball fans will love it." (4/5 Stars) -148apps.com

* iPhone Game of the Week - App Store *

Step up to the plate for the best baseball experience on the App Store, now looking better than ever before in crisp HD! The sky's the limit with level restrictions unlocked, upgraded batting and pitching moves, endless customization, new super players and more play modes. Whether managing a team to the championship or training a rookie to the Hall of Fame, you're in control of it all.

Join the series that's been downloaded over 30 million times by players worldwide with Baseball Superstars® 2012!

BASEBALL IN CRYSTAL-CLEAR HD
See more, play better – Enhanced details and clarity make an eye-opening ballgame optimized for Retina displays.

SMART CONTROLS & INTELLIGENT AI
New gesture and tilt controls allow intuitive pitching and batting. Smart AI teammates make exciting baseball plays, split-second catches and laser-precision throws.

TOTAL TEAM MANAGEMENT & CUSTOMIZATION
Customize your team logo, stadium, uniform and equipment. Recruit, combine and level up players to assemble the best team.

EXPANDED MY BATTER & MY PITCHER MODE
Train to earn skill points, new special moves and stat-boosting nicknames as you rise from rookie to Superstar.

NETWORK MATCHES
Go up against other users' teams around the world in PVP matches.

COLLECT SUPER PLAYERS, ACHIEVEMENTS AND MORE
Meet the challenges of new super players to have them join your team. Go after the multiple story endings and over 30 Game Center achievements.


NEWS & EVENTS
Website http://www.gamevil.com
Facebook http://facebook.com/gamevil
Twitter http://twitter.com/gamevil
YouTube http://youtube.com/gamevil

Terms of Service: http://terms.withhive.com/terms/policy/view/M61
Privacy Policy: http://terms.withhive.com/terms/policy/view/M61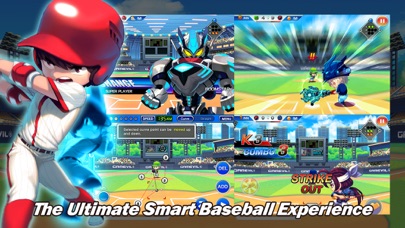 Powered by Facebook Comments
Customer Reviews
Doesn't work with iOS 11
by QetsgrsvesgagwffahdFd
Please update the app to be iOS 11 compatible. This was one of my favorite games, but now I can't play it.
Update
by Hvrjxisjofvh
Please update This game to iOS 11 i like so much this game but i didnt like the 2013 version
What's going on?
by Chris0ver21
Why can't I get it anymore 😞
Update the app
by Mjmjcpo
I love this game so please update it
Does not work with iOS 11
by Some non bot
Doesn't
Please
by Samwise_
Update it please!!!
Emergency
by Kriizez
Update to iOS 11 please
Please please please update to iOS 11
by Smellthefoot
Please I'm begging you
Amazing
by Entertainmentplanet2
I used to play this game in high school, and I would love to come back to it if you updated it for iOS 11
Update?
by Goodmoney718
Great game; just wondering when a new update will happen for this app. 😫
Please Update
by Racer72934827
...
UPDATE THIS APP TO IOS 11
by Julian Gandhi
PLEASE UPDATE THIS APP TO IOS11 PLEASE!?!?!?!
PLEASE MAKE ISO11 COMPATIBLE
by Cookie kkkkkkkkkkk
please this game is my favorite game and I need it to survive
Need to be updated
by DJ Mov
I know this game is old but this needs to be updated for IOS 11! This version was so much better than the 2013 version!
Ok
by Apple_Music_One
It's ok, but not even in the same ballpark as Perfect Inning Live, which is much much better.
Good
by Kidbiy
I love this game and it's elements.
4 years playing
by ROMERO 80
Excellent game
It suks
by DrAwe50me
It suks
Waste of my time
by MikeGrandchamp
Literally almost every single hit barely makes it past the pitching mound. Some times they'll give you a home run hit every few games to keep you playing but this is straight trash.
Frustrating -2011 was much better
by Ben Coneybeer
First year you do great. Train, buy upgrades, train, stats go up.... then season 2-10 your player never really gets better (actually gets worse). Terrible. 2011 version was fun. This is awful.
In a purchase / still love the game
by T382619
How do I restore my in app purchases?? Any help appreciated, thanks
On 9th season
by Taiter1992
Trash! If you like the computer winning everything then this is your game.
BK
by Ao31bk02
Regardless of your own personal skill or the batter you use in games hitting, or power level batting results seem fixed as to where ball will go and most of the time it goes right into a fielders mitt. Unless you plane on spending real money to buy power this game is a joke. And it gets worse, some of the "special"pitchers are un-hitable (special dork powers). As for win/loss you can go hitless and your team wins. You can score lots and team loses. Everything about this game seems almost preordained. Definitely not for players over 12 years old.
Great
by Cphilli4
It's like when I hit the ball I might never come out for air
The most frustrating game on the App Store
by 09petrella
Impossible to time up the pitches and leads you to want to throw your phone.
Good
by drewErerer
Good game
Ok
by JP rivy
Pretty addictive
Horrible Game
by chiefsaugany
Terrible game mechanics. Hitting is basically randomized. Oh you timed that one up perfectly, you get a infield pop-up and your coach ridicules you for an hour. Trash game, 1 star.
Stupid don't waste your time
by musicgal8199
Horrible
Cool
by Speedy Peyton 18
I like the power ups and the graphics. I like what you can do in this game as well!😎⚾️😆
THIS GAME IS HARD
by Wolff14309
why do the maker of this game make it so hard the forth game I played i lost 66 to 0 and I was at zero
Cheat code
by apple id2017
Here is a cheat code for apple, exit out of the game, hold the app, push x, and press delete. I wrote a small review because I didn't want to waste my time writing a review for a horrible app.
Best game ever
by Jayysickass
Make a baseball superstars 2018 please
baseball superstars
by emanke44
in my hitter it makes you awful at hitting after the first two years so there's no point in playing after that. super players are a terrible idea. in my pitcher it makes you mistake way too many pitches down the middle. and in my team after a certain point all your pitchers are always tired so you can't really play after that
Too inconsistent
by X brockolee
Really fun game but the inconsistency on batting is ridiculous... one game I'll hit 3 homeruns and the next game I can't even hit the ball out of the infield...
GARBAGE.
by Andypayne13
Tried coming back after all these years, looking for a baseball game. Still garbage. Bring back BSII.
Good
by Champcalvin
It's fun and has good graphics but it is animated
Best
by Wanna be roman atwood
Best
Fun, but
by Ajsbaseball9
This game is really fun when it's not screwing You over. I was hitting .510 over halfway through the season on my batter. I didn't train one time and I got the "mis-swing" debuff. I bought the 800 gpoint item to get rid of it but it didn't matter. I either popped out or grounded out to the pitcher the rest of the year. I finished hitting .382 and lost two of my goals (both of which I would've gotten easily). The game is fun unless you can't get a hit to save your life.
Needs to improve
by JessicaS11571
It is a good time waster when you need something quick
Slight fixing but good game
by Jisidnej
In the third season my guy was good and then sucked I don't no what happened but also when I get a base hit the commentator say I'm out it's weird but it's a good game
This game is awesome
by Bro you are awesome
This game is awesome but I think you should add more
Leony 😍😘😍😘😍😘😍😘
by Me21343290
Leony is the hottest person ever!!!!!!!!!!!!!!!😍
Worst game ever
by Kbomb06
RIGGED CAN'T GET A HIT EVER
Very Great!! But
by Insanely plain
Can you add groups or something like that? But it's very fun and this is my favorite games by far!! It's better than other baseball games. Instead I'll give it 1000,000,000 🌟⭐️🌟🌟🌟⭐️🌟🌟⭐️🌟⭐️🌟!!!!!!! I LOVE GAMEVIL!!!!
Merely a time killer
by ?!?!?!?@&&$@$
The reason I gave it 1 star is because it kills time. Other than that don't expect to win at this game. The program is poorly written. If you hit anything besides a homerun, which is rare, you will be OUT.
I don't stand a chance
by LonnieFan
The super pitchers are ridiculous like how do you hit off of them? The only option is to bunt and hope it goes down the third base line. Plus I was 3 for 4 and got a D like what?
Waste of time
by Vballa101
Mechanics are garbage. Many times I'll press swing and the game ignores it and I end up striking out.
Legen... Wait for it....Dary!!!!
by Derpy_derpderp
Please make a new version!!!!