KidScience
by
CS Web Concepts & Design, LLC
(21 user ratings)
FREE
Download size: 12.6MB
Version: 1.0
Released: 2012-07-12
For ages: 4+
Unleash your inner scientist with KidScience, the app that puts a science lab at your fingertips with simple recipes for mind-blowing experiments using everyday ingredients.
 
You can search for experiments based on:
 
· What you have on hand (Got milk? Food coloring? You can do an experiment.)
· Age of scientist  (2 to 92)
· Time available (5 minutes? Half an hour? Two days? You've got time!)
· Type of science (Physics, Biology, Chemistry…try them all!)
 
Our watch-and-do photos and videos make it easy to follow step-by-step instructions for real science experiments. Simple explanations of the science behind the fun are included with each experiment. You can even make a shopping list if you don't have everything you need for a project.

Experiments: We will continue to add new experiments regularly and alert you when they are available. If you prefer, you may turn off the alerts by going to Settings and Notifications on your device.

Videos: We are continually adding video demonstrations for all of our experiments. We include 3 free videos with the app. You may purchase additional videos as they become available. After you purchase 5 videos, your app will automatically be unlocked, where all current and future releases of videos are free. Or, if you like the videos, you can download our Premium version of KidScience, which includes all current and future releases of videos free with the app purchase.
 
Liz Heinecke, a.k.a. the Kitchen Pantry Scientist, is on a mission to get every kid excited about science by making it easy and inexpensive. A mom of three with a Master's degree in Bacteriology, Liz stays busy demonstrating science on TV, working with the Science Museum of Minnesota as an Earth Ambassador for NASA, updating her KitchenPantryScientist.com website, and teaching microbiology to nursing students. 

Cindy Schaller, founder of CS Web Concepts & Design, is all about putting technology to practical use to make your life easier.

This joint effort between the Kitchen Pantry Scientist and CS Web Concepts & Design makes science fun. Please be sure to rate the app and let us know what you think. Your feedback will help us make KidScience even better.

View more information at our web site: http://www.kidscienceapp.com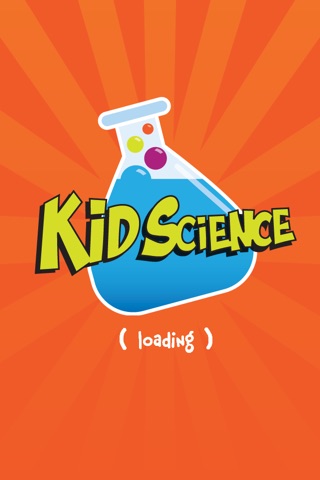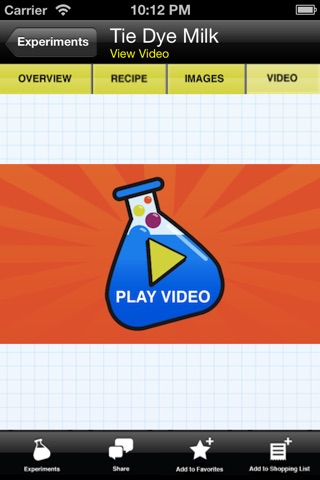 Powered by Facebook Comments
Customer Reviews
Great family fun!
by LibXti
Awesome ideas for science experiments. My 5-year-old has had a blast!
Cool app. Great experiments
by Purpleskittles1003
I have looked thru a couples other science apps, and this one is better by far.
Fun and Doable experiments!
by CLCsweet5
These are great experiments that the kids enjoy without a lot of prep needed. Perfect for this homeschool mom. When the kids ask to do an experiment I can "yes" now anytime thanks to this app!
SIENCE RULES
by Newby 8888)77777
This app is awesome the experiments are so cool if you actuly do them
Kid science app
by Kitkatstender
Cool fun app! Love it!
Ok
by Softvolley
First it work great then it didn't let me get on was a wast of my time
Horrible
by Luffie2
I felt like these experiments were completely childish and bland.
Stupid waste . 11 or so experiments that can be found on teacher tube
by Vidisha75
Stupid waste
Terrible
by sacknowitz
In order to see anything other than a simple description and one simple image, the user is required to buy video of each experiment. So there is no point to this as a free app. All experiment descriptions are available elsewhere in books or on the Internet.
Awesomeness
by Jorno56
This is perfect for my after school programs!
Great Science App for kids!!
by Myrolla26
This app is very user friendly. My daughter looks for an experiment then goes step by step. It got her to love science more. Wonderful!!
Fun app!
by fezabel
Fun app for interested science lovers of all ages!
Helping MN Kids
by HMNKIDS
Great layout, graphics and search options for age specific activities!
Awesome App!!
by Chattykris
It's a great resource for any parent teacher or child who needs or wants inspiration for science ideas. Simple easy and lots of options.
Teachers and Homeschoolers Should Get This App!
by Vicki556
I have frequented the Kitchen Pantry Scientist website for a while and was thrilled when they came out with an app. As a homeschooling mom, I installed it on my iPod and iPad and my third grader hasn't hesitated to explore the app herself. She likes watching the videos and doing the experiments. This app puts the experiments in a nice format that is kid friendly. Thank you!!
KID SCIENCE FOR SCHOOL
by LABMOM03
I use this app to search easy labs to do at school with students. I have recommended it to other teachers as well.
Great App
by Lonestar182
The kids love this app. Very educational tons of fun!!
Fantastic app
by FuriousJones
A fantastic app and hours of family fun!