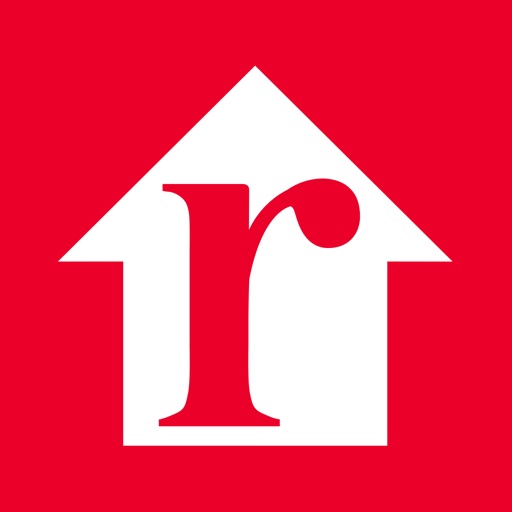 Try These Related Apps!
---

ERA Mobile Real Estate
---
Foreclosure Real Estate Search by USHUD.com
---
Homes.com Real Estate Search - Homes & Apartments For Sale or Rent
---
Homesnap Real Estate & MLS Homes for Sale
---
HotPads Rentals & Real Estate
---
MLS Source - Northern California Real Estate & Property Search
---
MN Home Search - TheMLSonline.com Real Estate - Minnesota MLS Search
---
Real Estate - Homes for Sale, Apartments for Rent
---

Real Estate and Homes for Sale – ZipRealty
---
Real Estate by Estately - Search Condos & Houses For Sale
---
Real Estate by RE/MAX Professionals Springfield- Find Illinois Homes For Sale
---
Real Estate by Redfin - Search Condos, Houses, and Homes For Sale
---
Real Estate by Zillow – Homes & Apartments, For Sale or Rent
---
Tumlis Real Estate: Homes, condos, lofts, townhouses for sale
---
Realtor.com Real Estate, Homes
by
Move, Inc.
(30 user ratings)
FREE
Download size: 106.87MB
Version: 11.4
Released: 2010-01-11
For ages: 4+
Realtor.com has more homes for sale nationwide than any competing real estate app. Our award-winning Realtor.com app is the only home and apartment finder to help you get the home of your dreams!

Whether you're looking to buy your first house, searching for a new home for your growing family or simply checking listings in your area, Realtor.com provides the best list of homes tailored to your needs. From custom filters to map drawing to 3D home tours, Realtor.com has the most robust home buying tools, all in one sleek and easy to use app.

Realtor.com is always rolling out new features – check back often to see what new tools we have to help you find your next home!

New Realtor.com Features:

• iPad Redesign – Newly designed tab bar, full-screen list view and ability to multi-task.
• No need to log in! Receive new listing & price reduction alerts and save your favorite listings & searches without logging in.
• Shareable SRP Page – Share your search results page with family and friends.
• Notification Center – Newly improved in-app notification center so you never miss a listing!

Realtor.com Features:

View More Home Listings than Any Other App
• Realtor.com has the most homes for sale nationwide than any other real estate app.
• Get property details like price, sales history, property tax, school information and much more!
• Get open house times and driving directions to homes for sale.
• Search by school name to see homes within those school boundaries.

Filter Homes & Property Values by Search Criteria
• Search for homes by address, city, zip code or MLS ID!
• Filter homes by age, square footage, amenities and much more!
• Expand your search radius to find homes around any neighborhood.
• Sort listings by open house dates, price reductions, square footage and more!
• Use filters to search "Just Sold" listings on the map.
• Hide pending & contingent listings to narrow down your search.

View High-Resolution Photos for Each Listing
• Swipe to quickly see detailed photos of each property.

Search for Homes on an Interactive Map
• Use the crime heat map to search for homes by neighborhood crime levels.
• Draw a search area directly on the map to get listings in that neighborhood.
• View restaurants, shops and other points of interest while searching "For Sale" listings.
• Search for homes & neighborhoods in a 3D map.

Sign Snap
• Sign Snap – Use image recognition to instantly see listing details and photos by taking a picture of a real estate sign with your iPhone!

Take 3D Home Tours
• 3D home tours (where offered by listing agent). More 3D home tours are added often!
• 3D Home Tours Filter – Find listings with immersive 3D home tours.

Custom Alerts & Widgets
• Set notifications for new and price reduced listings.
• Use the Today widget to find nearby listings and open houses.

Share Listings with iMessage
• Swiftly send friends and family the listings you love through iMessage.
• iMessage reactions – Use reactions to communicate how you feel about a listing!
• See nearby homes and instantly get home details.

Property History Session
• View property history of each listing such as tax assessments & sales history.

Check out Real Estate News & Insights
• Get the latest real estate news & housing trends before you buy, sell or rent a home.

Enjoy Plenty of Other Great Features
• Sign in with Facebook or e-mail to save your searches and favorite homes. Access them again on your mobile device or at www.realtor.com.
• Receive home value estimates for off-market properties, with 90% of property listings updated every 15 minutes and other real estate and rental listings updated at least once per day.
• Notifications on your iPhone, iPad or Apple Watch for price reductions on your favorite homes or new listings based off your search criteria.

When it's time to find your dream home, Realtor.com will be here so you never miss out.

Have feedback? Contact us at realappfeedback@move.com
Find more information at www.realtor.com
Powered by Facebook Comments
Customer Reviews
Terrible update!
by PurpleJ1144
Since the update, i only see a map. It will not bring Any houses up!!
Good for certain areas, could be improved
by Nicknameless anonymous
I've been tracking housing in multiple cities and Realtor.com is very up-to-date (better than Zillow) with one of the areas, which is great. However, I really wish there was a feature to filter by actual status, not just the toggle on/off for pending/contingent. For example, in my area, places that have an accepted offer go to "offer-show". 99% of the time these deals go through so realtors don't want to show the property once they're off "active" status. It'd be great if I could just filter for the "active" properties.
Buggy, frequent crashes
by 444turbodiesel
Crashes way too much when in satellite map mode, usually when zooming in/out although it's occurred when just moving around. When viewing from saved listings on map, surrounding listings no longer show up. You have to leave "my listings" and go back into search, then find the area your "saved" listing was in... frustrating. What happened to prices of adjacent (off market) properties? What's the point of "show off market" setting in preferences? Same issues, both devices iPhone 8+ and iPad 10.5 Pro
Off market gone!
by JuanaGallo2
3/17/2018 update - gave us a new bug. The off-market option doesn't show values any more.
Unable to hide "Under Contract" listings
by matt37216
For such an amazing app, I'm completely frustrated that you can't hide listings that are Under Contract when searching. Being in Nashville, at least 4 of 5 listings are under contract, if not more. You have to look at EACH listing and scroll down to check. There's an option to "hide pending/contingent," but I'd actually be ok seeing those, as they might possibly return to market. The rest of the app is great, and the info is definitely the most accurate of any real estate app. But this one flaw makes the app a HUGE waste of time. Edit 3/16/2018: Two app updates (at least) since my review. The app still isn't hiding Under Contract listings, despite the "hide pending/contingent" option chosen. I'm still using another app, and basically just using this one to double check info. It's seriously a huge flaw, and I can't be the only one experiencing it.
Slow updates and hate the hot buy
by BSWEGZS
Updates seem to be slower then other sites. An I really dislike the irritating the new "hot buy" I will decide what's a hot buy ridiculous.
Wish it worked so I could use it
by Bramerican1982
Seems to be great app when it stays open. The app randomly closes. Doesn't seem to make a difference what I'm doing either. Looking at house pics. Scrolling the map.
Searches yield no results in map
by wont show available listings
The old app used to allow moving within the map and searching in that location. The new app does not allow this. Also cannot search in suburbs/municipalities the app will only find city searches. All my searches say "no results" even when filters are off. I can see results in Zillow and other apps but cannot figure out what search location to use to get results in this app. I used to depend on Realtor.com exclusively but recent versions won't show me available listings. Waiting for a version that works....
Always crashes when using map zoom and move
by dsmed90
On my iPad and iPhone x while zooming in and out while using the map features the app randomly closes. Quite annoying as it consistently closes unless you don't zoom in and out.
Kicks me out
by cpcarr82
Love the app but every time I go out of my area it kicks me out. What if I'm trying to move out of state?
Always changing it
by GBresident
The "Hot Buy" banner is distracting and adds to the clutter of the menu page. It's difficult to differentiate from the "Pending" banner at first glance. Who determines what a "Hot Buy" is anyhow? The agent who purchases that option?
App keeps crashing on iPhone X
by FaisDogg
Great app if it doesn't crash every 30sec...
Slick app, but extremely unreliable for pricing.
by Matt-1021
Convenient, but the "appraisals" of unlisted homes is off by at least half. (If a 3/2 in a given area is selling for $275,000, the comparable houses on either side are worth far more than $150,000. ) Update 3-14-18: Crashes when zooming into the map. Every. Single. Time.... Also, "App Support" link takes you to a page to download the app. (iPhone 6S)
Need more filter options
by JBeeezy
I need to be able to filter out Septic, and or Well. Need to allow homes to be marked as "pass" to remove them from my searches. I'm tired of looking at the same old homes that I've passed on for each city. The sort by "new" doesn't always show the new homes at the top of the search results - new homes will show at random in the search results; this is especially obnoxious. Also, need a Notes section for homes I've seen or to note what I like or dislike.
Used to be awesome
by bleekysneeky
Now, not so much. Crashes when I zoom in on the map from a listing. If I use the draw function, it doesn't show me any listings. None. Take away the draw lines and they all pop back up again. Seems like every update is worse than the last. But they have managed to put ads in the middle of the photos and a big red button in the photos to contact the listing agent. At least that part can be removed by tapping the photo, but it's still very annoying. I'm about to switch over to another app because this is becoming increasingly frustrating. Two stars because it still shows listings as long as you don't use too many functions/filters in the app. They used to work great a few months ago but now, it's just pathetic.
Can we have the map/list back?
by Crafty 45
The update seems to have improved the color or size of the X close button, it seems easier to see. Also, it seems that you have removed the giant "contact agent "button from the bottom of each picture that's much appreciated! I know there's a way to get a list of homes and a way to view the map of homes, but a couple of updates ago we were able to view a map with a list of the homes showing on the right side of the screen. That was really user-friendly is there a way to bring that back I'm not sure why you would remove that functionality. It just seems more intuitive and user friendly.
Crashes
by codehippie
This app crashes non stop while trying to use it! Lame!
App still crashes
by RonsterTX
Please fix this app. It still crashes when you zoom in and back out.
App Constantly Crashes
by MedUser09
Starting a few updates ago this app won't stay open for longer than 2 minutes before crashing. Generally this is my go to home search app but it's completely unusable at the moment. Hoping they fix this issue ASAP or they lose users to alternative apps.
Better than Zillow
by Jakeman21co
Zillow is never accurate
Buggy
by Blackshadow10
Works for 30 seconds and crashes, consistently.
Crashes
by Drakeswake
App crashes 25% of time I use it. I wish it would provide more information as well.
Needs ability to identify houses that are a "no"
by Llbrenner
This app is helpful for seeing what is on the market. The map is especially nice. However, I keep looking for an app that will allow me to sort/filter out houses I reject. It would make buying a house much easier if I could do a thumbs down or have some other way to identify houses I don't like. This app allows the favoriting of houses—should be easy to add an additional button.
Fraudulent listings, no easy way to report them
by edwardtilbury
This app is crap, there are some fraudulent listings on here and the developers were just too lazy to make a very simple feature to allow you to report fraudulent listings instead they seem to encourage it by not offering any type of repercussions to realtors abusing the system.
App crashes on iPhone X
by Patent This
Great App, excellent map search features, but the App frequently crashes on iPhone X running iOS 11.2.6.
Needs street view
by firmdot
I wish there was a street view button!
Crashing
by Rosin n' Rye
This is my favorite realtor app because of the layout. However I just updated the app and it is STILL crashing every time I zoom in. It's incredibly frustrating.
Crashes!!!
by goldlava
Would be good if it didn't crash EVERY time I'm knee deep in a real estate search!!! So annoying! Update did not fix this problem! This has been a long standing problem... you would think they could fix it by now!!!
My Listings
by 🚃🚄🚞🚇🚁
Should be clearer instructions for letting people know how to edit their searches and saved homes.
Terrible app
by A.t82
The most glitchy app I have on my IPhone X. I downloaded the app because the website is glitchy.
Problem!
by Lgb907
Have been using this app for a couple of years now. I have filled up my favorites list. The problem is most of the houses I have saved are sold. I have tried to figure out how to edit this list and take them off but don't see that option. I have tried to unsave each house but that doesn't work either. So now I cannot save houses that I like. The other problem and the main reason I use Zillow more is they show HOA fees. I don't have to waste my time or someone else's time to try and find out what they might be. That allows me to make an educated decision on weather I would pursue a listing.
Crashes every 10 seconds
by SotoKo23
Yep. It crashes. Every 5-10 seconds.
Still crashes all the time.
by Xander312
Loved this app always reliable but can't go 10 seconds without it crashing.
Overall it's good but...
by Jourdie101
Whenever I save homes and they sell, it tells you not for sale and then I try to delete them and it won't delete it it just says it cannot delete it. Frustrating.
Love this app!
by upintheA
Simply enjoy how easy it is to hop on and run a quick search for new listings in my area. Very intuitive design that helps me navigate the app like a pro. I really appreciate the additional features like the crime map and Sign Snap which makes it easy to seek out ideal neighborhoods and get quick info on listings I've stumbled upon. Overall an amazing app for house hunting!
Crashes EVERY time I zoom in!
by KC Ro
This is such a great app design, so very frustrating that it crashes absolutely every time I zoom in to see property! I even bought the newest Ipad Pro thinking it was my old Ipad (over five years old). Now the App crashes every time I zoom on my New Ipad!!!! Very frustrating!!!
Fix the crashes!
by Tayblak
App shuts down on me after 2 minutes every single time I attempt to use it. Hard to enjoy an app that doesn't work.
App keeps closing out
by Df41142
Not sure what happened have been using this app a long time but recently it randomly closes out
Contact Agent
by Ryebread28
Good App.
Just stopped working!? No wifi
by MikeLMA
Update: No indication it could not get to web. Just kept saying cant find city. —— It can't find Phoenix. Or any zip I put in. Uninstalled / reinstalled. No change. Verified and Reset ALL filters with no price limits. No change. My only real-estate app since new phone in Nov.
Homes saved won't delete
by CnbCust
Homes saved won't delete and I can't add any more to my saved list for this reason.
App keeps crashing
by TGFFEB
The app keeps crashing. It does happen every time I use the app...Not sure why, meaning I can't make it crash all the time. It seems like if I am looking at map mode and move the map quickly this is when it happens (but not every time).
Very buggy
by Where is my upgrade?
The app constantly shuts down when in map mode. Needs a fix.
Latest update
by Former NH'ite
Latest update freezes on pictures. Used almost every day in our search for new home. Pls correct
Manufactured home cost
by Phredonna
If a manufacturerd home is for sale on this app, it should disclose the current monthly lot rent/lease. I'm quite annoyed that it doesn't. It make the search very cumbersome for this type of dwelling.
Awful update!
by Bd_brewer
They removed the split screen view with the map and the listings in the same screen. Now you have to flip back and fourth. Since when does an upgrade mean take the most useful feature away. Recent updates have not reinstated the feature which is a little bizarre reading all the people with the exact same gripe. Good job realtor.com (sarcasm).
Needs update
by answer me 12300
Keeps crashing. Liked previous versions better with more search criteria's.
Needs work
by CAVelarde
Listings not 100% accurate or up to date. I have found quite a few that were listed on here that my realtor told me have been off the market for MONTHS. Also, the crime maps don't seem to agree with the other apps that report this so wondering what the source is and very much doubting accuracy.
Love!!!!
by Natasha B
I have been using this app for years! I love it!!!!
Map crashes on zoom
by Muggle_born
In the initial search map (not "view map" from a listing), the app keeps crashing on my iPhone X when I zoom in on any given location. I'll be like, "Oh, okay let me take a closer look at this area—nope." So that's not ideal.