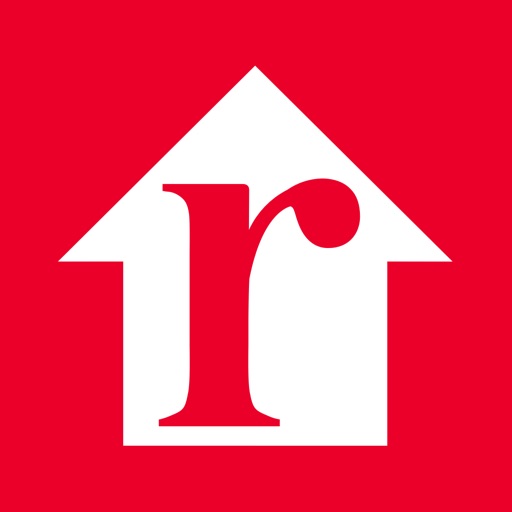 Try These Related Apps!
---

ERA Mobile Real Estate
---
Foreclosure Real Estate Search by USHUD.com
---
Homes.com Real Estate Search - Homes & Apartments For Sale or Rent
---
Homesnap Real Estate & MLS Homes for Sale
---
HotPads Rentals & Real Estate
---
MLS Source - Northern California Real Estate & Property Search
---
MN Home Search - TheMLSonline.com Real Estate - Minnesota MLS Search
---
Real Estate - Homes for Sale, Apartments for Rent
---

Real Estate and Homes for Sale – ZipRealty
---
Real Estate by Estately - Search Condos & Houses For Sale
---
Real Estate by RE/MAX Professionals Springfield- Find Illinois Homes For Sale
---
Real Estate by Redfin - Search Condos, Houses, and Homes For Sale
---
Real Estate by Zillow – Homes & Apartments, For Sale or Rent
---
Tumlis Real Estate: Homes, condos, lofts, townhouses for sale
---
Realtor.com Real Estate, Homes
by
Move, Inc.
(55 user ratings)
FREE
Download size: 91.89MB
Version: 11.0.1
Released: 2010-01-11
For ages: 4+
Realtor.com has more homes for sale nationwide than any competing real estate app. Our award-winning Realtor.com app is the only home and apartment finder to help you get the home of your dreams!

Whether you're looking to buy your first house, searching for a new home for your growing family or simply checking listings in your area, Realtor.com provides the best list of homes tailored to your needs. From custom filters to map drawing to 3D home tours, Realtor.com has the most robust home buying tools, all in one sleek and easy to use app.

Realtor.com is always rolling out new features – check back often to see what new tools we have to help you find your next home!

New Realtor.com Features:

• iPad Redesign – Newly designed tab bar, full-screen list view and ability to multi-task.
• No need to log in! Receive new listing & price reduction alerts and save your favorite listings & searches without logging in.
• Shareable SRP Page – Share your search results page with family and friends.
• Notification Center – Newly improved in-app notification center so you never miss a listing!

Realtor.com Features:

View More Home Listings than Any Other App
• Realtor.com has the most homes for sale nationwide than any other real estate app.
• Get property details like price, sales history, property tax, school information and much more!
• Get open house times and driving directions to homes for sale.
• Search by school name to see homes within those school boundaries.

Filter Homes & Property Values by Search Criteria
• Search for homes by address, city, zip code or MLS ID!
• Filter homes by age, square footage, amenities and much more!
• Expand your search radius to find homes around any neighborhood.
• Sort listings by open house dates, price reductions, square footage and more!
• Use filters to search "Just Sold" listings on the map.
• Hide pending & contingent listings to narrow down your search.

View High-Resolution Photos for Each Listing
• Swipe to quickly see detailed photos of each property.

Search for Homes on an Interactive Map
• Use the crime heat map to search for homes by neighborhood crime levels.
• Draw a search area directly on the map to get listings in that neighborhood.
• View restaurants, shops and other points of interest while searching "For Sale" listings.
• Search for homes & neighborhoods in a 3D map.

Sign Snap
• Sign Snap – Use image recognition to instantly see listing details and photos by taking a picture of a real estate sign with your iPhone!

Take 3D Home Tours
• 3D home tours (where offered by listing agent). More 3D home tours are added often!
• 3D Home Tours Filter – Find listings with immersive 3D home tours.

Custom Alerts & Widgets
• Set notifications for new and price reduced listings.
• Use the Today widget to find nearby listings and open houses.

Share Listings with iMessage
• Swiftly send friends and family the listings you love through iMessage.
• iMessage reactions – Use reactions to communicate how you feel about a listing!
• See nearby homes and instantly get home details.

Property History Session
• View the property history of each listing such as tax assessments & sales history.

Check out Real Estate News & Insights
• Get the latest real estate news & housing trends before you buy, sell or rent a home.

Enjoy Plenty of Other Great Features
• Sign in with Facebook or e-mail to save your searches and favorite homes. Access them again on your mobile device or at www.realtor.com.
• Receive home value estimates for off-market properties, with 90% of property listings updated every 15 minutes and other real estate and rental listings updated at least once per day.
• Get notifications on your iPhone or Apple Watch for price reductions on your favorite homes or new listings based off your search criteria.

When it's time to find your dream home, Realtor.com will be here so you never miss out.

Have feedback? Contact us at realappfeedback@move.com
Find more information at www.realtor.com
Powered by Facebook Comments
Customer Reviews
Update not as useful as old version
by KACSEATTLE
I was using this app almost exclusively to look for a new home but since the last update I hate it. Like some other reviewers I can either see the house listing or I can see the map, not both. It also will freeze on a map area and then not changes even if I can my search. This is the worst upgrade ever. It's so aggravating I will be switching to a new app.
Notifications have been rendered illegible for price.
by kayaker1960@
I used to love this app. not anymore. Terrible glitch in the notification system you can no longer read price listed. It's as if the prices are layered over each other a few times making it impossible to decipher the prices unless you actually open up each listing one by one.
No longer provides square footage of home and lot!
by ADubs923
Not sure why but I can no longer see house and lot sizes.
Outstanding!!
by ctrt67
Great app. I've been on and off of it for a few weeks looking and exploring new areas. I like the crime and points of interest features.
More lot size selections
by DsMommy712
You need at add an option when searching for lot size .25+. You have such a large window for lot sizes and I find myself wasting a lot of time opening listing with small lots that I am not interested in because it's any lot size or .50+
Useless
by Afdieffenbach
Lot sizes and square footage not showing up. App is virtually useless.
Horrible new version
by baxterman928
Please go back to the previous version where you are able to see the list AND map. Really dislike so much that going to delete.
Ahhhhhhhhhh
by Larry Roberts
Horrible. Cannot scroll through large pics anymore. "Something went wrong" message every-time I expand search. Google maps type change. You had a good thing going. Destroyed it.
Cheap
by JTrainnor
Bug crashes app everytime you try and share home via text or email. Frustrating.
Update.
by NCAA > NFL
Newest update closes randomly and goes really slow. Will be transitioning back to Zillow if this continues.
The Nov 2017 version of this app is a downgrade : (
by MichaelFL1
Hi Realtor.com — Allow users to see the Home navigation Bar on the map view. Why did you take this away. just add the option for the user to display or not display the homes navigation bar while in Map view Update: Developer advised on Nov 21 2017 that they would add a toggle to allow users to see the Map/List view on one screen like the old version of this app. Thank you Developers !! Upgraded my review from 2 stars to 4 stars. I will increase to 5 stars once you bring this feature back :-) THANK YOU SO MUCH PLEASE GET THIS BACK IN FOR THE NEXT RELEASE. Thank you so much
Started out my Go-To, now lacking.
by PennyS1
While zillow's estimates are hugely inaccurate, Realtor misses the mark by not including FSBO listings, and direct links to the county records. Also, when a house sells, it just disappears now, where it use to say "recently sold" for a time. While I prefer the format and map drawing etc to others, it could be improved. I also wish that it would add the option to search my school district! UPDATE: where it use to say "recently sold" now it shows active way past when it is pending and then disappears. Also, less previously sold at information has been available for some time. It's gotten worse instead of better. 😞 UPDATE after programmer response: I don't believe it is because incorrectly labeled, but not updated and out of date information. I have not seen a "recently sold" for many many months. I have turned to other apps more frequently. Maybe with all the celebrity ads you can't afford to keep the app relevant?
New iPad format
by Tabletha
Additional criticism: What the heck happened to the photos? They are no longer high resolution! There used to be a setting for picture quality. There seem to be no personal settings for ANYTHING anymore. Every time I revisit this app, my perception of it gets worse and worse. I get so angry that changes are made that the consumer DOES NOT WANT. iPad users HATE this version. Zillow is my new best friend. ---------- We do not want the iPad app to look like a phone. It can't look like a phone. It doesn't need to look like a phone. We have our iPads because they give us a better, more whole and easily viewable experience. Larger and wider means the dimensions are perfect for the way it was before this update. I echo all the other 1-star reviews. This was a 5+ app and is now below a 1 and unusable. It does not need to look the same across devices. We want it back the way it was. How can you justify this change as helpful, when we have lost the map/list combination, the list style -- which gave us the newest listings at the top, if ordered thus -- and the ability to see the entire list at once, re-orderable by price, and allowing us to quickly scan all the main photos? Not to mention the fact that many of us use iPads in landscape orientation and this update is ridiculous, even when viewing saved homes. The tiny photo on the left and the tiny info on the right, almost a foot away from each other. You actually have to keep moving your head to take it in. Please, please, admit a mistake and give us back the iPad version. Why do app developers like to "fix" things that aren't broken?
Key Features Missing
by cmeinhar
Please add the new listing feature to the App Filters. When viewing map mode it is crazy how tight you have to zoom-in in order to view a blue dot signifying a "New Listing."
WTH? This update is HORRIBLE
by ChiTown Gal
So on an iPad, I basically get a huge MAP but can't see a list of the actual houses? This is the worst update and ruined this app. Why must developers screw with updates when everything was working just fine? Each update, this app keeps sinking down to practically worthless. We need to be able to see the list of house available versus having to click each and every dot, most of which are repeat homes we don't want to bother seeing again.
Frustrated
by dvmmsu
Since the last update the app continually malfunctions, in search regardless of what I put in it can't find the zip code and it produces no results. I delete and re download the app it works for two searches and then stops working again.
Constantly Freezes
by GadgetWarrior
And I have to power cycle my phone to get it to work.
Lost square footage
by ProfessorDoom
On both the android and iOS app, square footage is gone. It just says n/a for every house.
Separating Maps and Lists was a mistake!
by Hughbellagio
Back and forth and back and forth. Having the maps side by side with listings provided for a better comparison and allowed for easier review of listing. Navigation and app usefulness have significantly declined with the recent updates!
Update removed ability to scroll houses in map view
by couch dreamer
The latest update seems to have removed the ability to see houses and map on same screen. Can no longer scroll though houses and see exact location on map. You can either look at houses and have no idea where it is on the map, or go to map and have to touch every dot in an area just to see what the house looks like. Hopefully this was a mistake that can be reversed quickly before too many more people find the other real estate apps that still have that functionality like I did. Unfortunately this app will probably have to be moved from home page to last page.
Fix it please...awful sine last update
by saperryrn
Update on 11/18: still did not fix pending listings showing up under active even though filter is set to hide pending. It still doesn't have the red pending sign so you have to scroll down to see whether it's pending or active. Also when trying to pull up the map for the home's location, it's not the correct location...not even close. I'm about to delete this app because it's no longer useful with all its glitches. Sorry👎🏼👎🏼 This used to be my go-to app, but since the last update it's all messed up. Pictures are scrambled and one listing will show pictures from another listing. Pending listings are showing up as active (and don't have the red pending sign) even though I have it set to hide those. It's awful!!!!
Update is Terrible!
by ~sha
The new update is terrible. They took the split screen away so you can no longer see the map and the houses side by side, which is needed if you don't know the area. Plus you can not scroll through the pictures. Only one picture at a time comes up. I use to love using this app and now I will be using a different app. If you plan on moving out of state this app is no longer helpful. Updates are suppose to make the app better not worse. You just lost another user.!
iPad update
by Fitz9451
Awful update. Senseless, considering what a great app it formally was.
New Version - Many Issues
by ComputerTravelGuy
New version has several great ideas but very poorly implemented. I've hit "Helpful" on other detailed posts which define the issues. I'll check back after the next update to see if the issues are fixed.
Ok app
by TrueGamer00z1
Ok app
Great but needs help
by TVGuy40
Great app, but crashes all the time when looking at homes on the map feature iPhone 7+ iOS 11
The WORST !!!
by Chewdoggie9
What did you do with this latest update? Why did you remove filtering? Why can't I view listings in a map anymore? It's HORRIBLE!!!
Lubb citizen
by Lubb citizen
Love the app
Awesome App!
by Alaska Nana x 5
I love how I can save my favorite homes and also receive notices if there is a price reduction. I love how this site is totally current and up-to-date on the status of properties. I highly recommend it!
Realtor.com
by Cherokee Nation Says
App has lots of good information. All it needs for me is a satellite view so I can see what's immediately around site.
Poorly designed updates
by deplorable73
The updates have not been well thought out. Sorting function does not work well on new iPhone. In addition, app locks up all the time. Finally, companies should stay out of politics. By boycotting specific news organizations the company is doing themselves a disservice. I will no longer use this app.
Great app
by Shawsweetness
It's very informative
Pretty good app
by rusty54lee
Pretty good app
Rate app
by JPF2017
I loved it! Gave me instant information!
Good for what it does
by Tajnyj
It's great once you're already set up with the main website, aka have your searches saved there. But if you want to do a new search, the filter options are way behind what the website (or even the realtor app on my husband's competing os) offers.
Great app!
by Cbrad16
Very user friendly! Updates quickly!!
Lori
by Lucy belle1985
Best real estate app!
Square footage is a plus
by Crystalmethxx
Out of no where no house has there square foot of the property. It used to have it before which helped and minimized the search for a home! Please fix and bring it back thank you!
Love this
by Ferpurr
We used this app to find our beach house several years ago and now were using it to find a place closer to the grandkids
The best
by FittinglyFit
Always accurate and currant
Can't find chosen house on map
by NicknameStupidQuestion
This new version of your app STILL isn't working properly. You cannot find a specific house on the map. And now the map isn't even working properly at all. You can't switch to the satellite version. Why did you change this? It was working great before you did the last big update. And recent bug fixes have done nothing to improve the situation. I read all your responses to other people with this same problem/complaint and you don't address their comments. You only reply with vague remarks about an evolving product. That is not the case. This is a revision that turned out badly, and is much worse than the one that was working fine before.
Rating
by Brent 808
Good, just frustrating when blasted out of map page to restart....
súper
by lipepipe
the best
You need a map for each home
by iret26
Map would be very helpful.
Great app
by Apple fan 62
Works well
Love it
by Fast Gun Fife
Best home search app!!
Great!
by Francellies
It is a great resource fir all!
Great
by Mms417
Everything works great! Better than the other apps
Most up to date real estate app out there
by Napa Dreams
Most comprehensive, as well
Really good app, I'm gonna need to get out my mom's house
by Jon Crooks
There's one thing that Kinda annoys me. - I've been searching for condos. I notice that most of the Condos are turning out to be Co-ops(which I do not want) and Timeshares. It would be great if you can add a "Co-op" and "Timeshare"tag into the filters and also make sure "coops" and "timeshares" are not mixed in with or disguised as the Condo tag. (This would be excellent for me since I live in NYC which has a bunch of co-ops) Also I notice some of the properties listed look like fakes, scams or fillers. A good verification system for people posting properties would be nice.