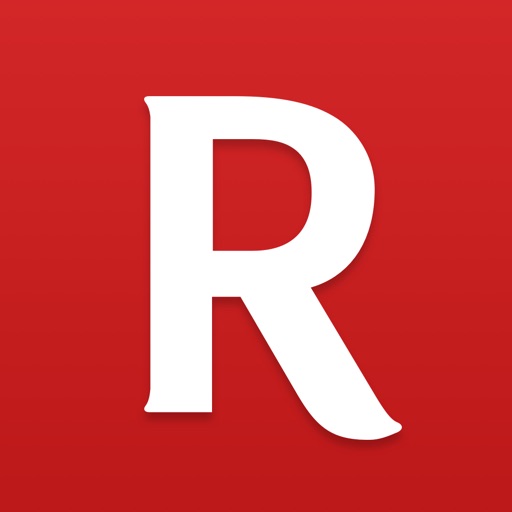 Try These Related Apps!
---

ERA Mobile Real Estate
---
Foreclosure Real Estate Search by USHUD.com
---
Homes.com Real Estate Search - Homes & Apartments For Sale or Rent
---
Homesnap Real Estate & MLS Homes for Sale
---
HotPads Rentals & Real Estate
---
MLS Source - Northern California Real Estate & Property Search
---
MN Home Search - TheMLSonline.com Real Estate - Minnesota MLS Search
---
Real Estate - Homes for Sale, Apartments for Rent
---

Real Estate and Homes for Sale – ZipRealty
---
Real Estate by Estately - Search Condos & Houses For Sale
---
Real Estate by RE/MAX Professionals Springfield- Find Illinois Homes For Sale
---
Real Estate by Zillow – Homes & Apartments, For Sale or Rent
---
Realtor.com Real Estate - Homes for Sale and Apartments for Rent
---
Tumlis Real Estate: Homes, condos, lofts, townhouses for sale
---
Redfin Real Estate
by
Redfin
(3,836 user ratings)
FREE
Download size: 106.87MB
Version: 200.1.0.2003
Released: 2009-08-31
For ages: 4+
Take it from our users: "It's the only real estate app you'll need." See every nearby home for sale or draw your own custom search area. Instantly book tours of your favorite homes with our experienced local Redfin Agents. When you find "the one," we'll make your home-buying experience seamless & save you thousands on closing costs.

Some of Our Most Popular Features:

• Most Accurate Home Data: MLS real estate listings refreshed every 15-30 minutes.
• See More Homes: Redfin has more homes for sale than other real estate apps because we're powered by the local MLS.
• Search Nearby: Instantly see all the homes, condos and townhomes for sale near you, and get notifications when a new home that matches your criteria hits the market.
• Plan Open House Visits: Find every open house near you and get directions.
• Search by School: Search for homes near specific schools and school districts.
• Schedule Home Tours: Book free home tours with a local Redfin Real Estate Agent right from the app.
• Get a Competitive Edge: We'll tell you which homes are likely to sell the fastest so you don't miss out.
• Gain Exclusive Insights: Read comments about what a home is really like written by Redfin Real Estate Agents after they tour the home.
• Search on All Your Devices: Save your favorite homes and searches to your Redfin account and access them anytime, anywhere on the app or Redfin.com.
• Redfin App for Apple Watch: See new home notifications and discover nearby open houses with a glance.
• Share Homes: Easily share your favorite homes via text message, email, and social media.
• Sold Home Data: Get the latest data on sale prices of nearby homes.
• Save Thousands When You Buy or Sell a Home: We sell your home for more money than the industry average, and only charge 1.5% -- rather than the usual 2% - 3%. When you buy with us, you'll get second-to-none-service and save thousands in closing costs.

• Important Disclaimer: Savings vary by market and are dependent on several factors including the price of the property, the market minimum commission, and the buyer's agent commission. Representations of savings are not a guarantee or an offer from Redfin to provide a refund or savings on a specific property. Redfin reserves the right to make changes to the refund and savings calculation at any time while honoring all agreements commenced prior to any change. Refunds are not available where prohibited by law. The refund is subject to lender approval as well as possible restrictions of VA or FHA loans. If the transaction includes a short sale, additional restrictions may apply. The savings are not representative of Redfin partner agent transactions.

• Important Note: Search homes for sale in the states or metro areas of Albuquerque, Allentown, Asheville, Atlanta, Austin, Baltimore, Baton Rouge, Bend (OR), Birmingham, Boston, Boulder, The Bronx, Brooklyn, Buffalo, Cape Cod, Charleston, Charlotte, Chicago, Cincinnati, Cleveland, Colorado Springs, Columbia (SC), Columbus, Corpus Christi, Dallas-Fort Worth, Dayton, Denver, Detroit, El Paso, Fort Lauderdale, Ft. Myers, Fresno, Grand Rapids, Greenville (SC), Hampton Roads, Honolulu, Houston, Hudson Valley, Indianapolis, Jacksonville, Knoxville, Lake Tahoe, Las Vegas, Little Rock (AR), Long Island, Los Angeles, Louisville, Maine, Manchester, Maui, Memphis, Miami, Minneapolis-Saint Paul, Nashville, New Hampshire, New Jersey, New Orleans, Oklahoma City, Omaha, Orange County, Orlando, Philadelphia, Phoenix, Pittsburgh, Portland, Queens, Raleigh-Durham, Reno, Richmond, Rio Grande Valley, Riverside-San Bernardino, Rhode Island, Sacramento, St. Louis, Salt Lake City, San Antonio, San Diego, San Francisco, San Mateo, Santa Clara, Santa Fe, Seattle, Tampa, Tucson, Ventura County, Washington, DC, West Palm Beach, Westchester, Winston Salem, and Wisconsin.
Powered by Facebook Comments
Customer Reviews
Very flawed app
by Kaygeejo
I have tried several of the different filters and I always get zero results. If I go on the website then there are hundreds. This app is severely flawed. Do not use it to look for a home.
Unstable
by themoneyish
Latest version keeps freezing and crashing constantly. It's become really slow. I'm just switching to use redfin.com on safari now and deleting this junk.
LexCape
by Cape Lex
Up to date information, easy to use, tons of useful data. I can covers tons of properties to evaluate from home.
Like this app
by Ali tajrishi
Simple and very complete 👌🏾
Buggy
by skymedik
Too many flaws - nearly impossible to add a comment to my co-buyer, I hit the button and nothing happens.
Notifications are out of control
by Abe_Froman, SKOC
I used to love this app until it started sending erroneous notifications all day long today and yesterday.
Please consider including the crime index
by why my review can't display
I like this app. Hope it could include the crime index or something like that for each area, marking with different color just like that on Trulia crime map.
Love it
by Fisrt time mommy
This app has been helpful trying to find a home to buy easy to use and set up viewings
Home values are crap
by SteveTrenk
I've emailed multiple times about changing my home estimate. Zillow has my house at $660k. Comps are selling low $600k. Redfin has it at $494k! It's a joke.
Easy to navigate App.
by Breetwarp
Easy to Navigate this app. Fast moving data. Easy to request viewing and lots of good information included.
Great app
by MitchKalé
Very helpful, I enjoy the app very much
It Just Doesn't Work
by Crossroads44
I can't use this app - it doesn't return any results when I search. Nothing happens after I press "search".
Best app ever! -for its purpose, of course :)
by OlgaGGRGdU
The app is amazing. Easy to use, super efficient. The best real estate partner ever.
Great app
by Mattjdoherty
I would have given this app 5 stars, but it show places that's for rent or in foreclosure.
Maybe the best real estate app
by Marle H
It really does have the most up to date listing info for the areas it covers. It's easy to search or just browse. The walk ability scores are a big plus; and ownership costs, including HOA or condo fees, are a great help.
Nice
by ebayer.5455
Awesome
Improvements Needed
by Akayo333
I love the app overall. Refin always has the quickest updates when a property is listed. In this market, that is important. I also love the fact that you can search by school zone. The thing I HATE about this app is that when you (x) a property it still shows it. This is the one thing that other real estate apps do better. When I don't like a property I want to option to remove it from my search so I don't have to continue to weed through the ones I know I don't want.
Good app
by Edzlinx
Functions in a highly efficient manner by bringing together a map/ price view and photo-with-key-details in same overview window, then just one touch / click to item-specific page. Needs a finer granularity on filter for pricing (currently 254 increments); also needs a master-on-main filter. Should specify fees (e.g. HOA ) as monthly or annually.
Best Home Apps Ever!
by prithudas
This app gives all the details you need without a realtor adding polish to a broken shoe! Used it for my first home.
Frequent issues
by Sisterchua
App is always broken, freezing, etc.
Keeps asking for my password to view pictures...
by MeganMaeCronin
I'm already signed in. I look at a home, try to look at pictures, it says I need to re-enter my password. So I do and then the login screen just goes blank. It's just been doing this recently...please fix or update?!
Great app and real time data
by Ladyqq
Love Redfin app. I have been using Redfin app last 2 years- the house info are real time data. I used Zillow app but their data usually 2-3 days delayed which can cause lots of problems when you tries to buy a house in this seller's market. It's also a great app to check the house market in your neighborhood. Highly recommend to everyone.
Best in Class!
by leylandry
The BEST site to track your searches without a doubt! Don't waist time on other sites!
Meh
by Texag2006
It's ok, not all inclusive of the MLS. Also the Redfin estimates can be off, especially for those properties listed by Redfin (for obvious reasons). Wouldn't beat too much value in their estimates, they are like any other company- bought and paid for
Misleading info
by Master Dang
The app is easy to use however there are several areas where it's very misleading. 1) the listings show as if it's on the market or Active, when in fact the property could be under contract (in escrow). 2). Schedule a Tour. This is for the Redfin agent to call you but you actually can't get into the property because the agent will tell you it's in escrow already. Waste of time to keep scheduling a tour. Other than that it's a nice app.
I love this app. but...
by nonickname11111
I love this app. but... I do soo wish you covered more locations!!! :)
Great
by Jordan granger
Great app
Slow
by quedoctor
Slow to update
Best house hunting app!
by WAtoTX
Redfin is definitely the best app for finding a house fast. The market around here is tough - houses sell within a few days of being listed. Redfin is always the first to notify me of new listings. Love it!
Quality Drop
by Richard Roll
Massive degradation in quality in the latest update. Loading spinners block UI often and don't dismiss, requiring a force close to continue. Often, data doesn't load when panning the map. UI changes moved the filter button and replaced with a map toggle, blowing away months of muscle memory. Going to reluctantly try some of the alternatives.
Truly enjoyable
by D_Rose1
We were able to find our dream home with minimal effort, and tons of enjoyment. Redfin takes the "sales process" out of the home buying process.
Zillow is better
by Originator 88
I wanted to compare home values from Zillow to Redfin's estimates. After browsing lots of homes on zillow I open he redfin app and it can't find my house. Hmm, I just looked at the estimate on my iPhone, why not on the iPad? I then use the nearby home value function. Again, nothing found. Hmm. All I see is homes recently sold or for sale, not home values for homes off market even though just yesterday I used the iPhone app to view some (which was irritating since I have to search for a specific address rather than just browse the map).
S E
by Salah ELCHARF
It shows the property inside as if you are walking in it It gives good and enough details
Rotate your app
by flamingbear
Ridiculous that you can't rotate this app.
Best real estate app!
by CeCe in MO
This is definitely the best real estate app, and I have tried all of the most popular real estate apps. This by far is the best and most accurate.
The Best Real Estate App
by rbchettri1
It is a great research tool. Virtual tours deliver quality feedback and help you protect invaluable time you would otherwise spend driving around or meeting with less interesting real estate agents. We went on multiple tours and met with their agents. They are professionals and deliver a great customer experience. They are knowledgeable too. While we finally purchased with a builder, Redfin, nonetheless was instrumental in our decision making process. Thank you.
Liking this app
by Mighty_mouse9
I like that I can see where it is and when the house is updated or not
Used to recommend to everyone
by Worth one dollar
But they just moved the filter button from the top right where it's been since the launch of this app, to the top left. What's the purpose of these changes? The reason amazon and google do so well is they don't make changes like this. They serve no purpose to the user. Let us use the app the way we've been using it for ten years.
Update broke app
by Reviewer 272
This was my first choice real estate app but this latest update broke the app. I can no longer search for homes, and I can no longer view anywhere but Seattle. I am not searching in Seattle. Please fix the update!
Best of the Bunch
by Ed&Ben
I've moved a lot and looked for numerous houses. Redfin with it's walkability ratings and other helpful features is the best house hunting app I've found.
:)
by Cynthia Reyna
I am so happy whit this app Always refreshing the houses information ..
Redfin
by AAUGH!
Good real estate app for mini-tours. Only problem is it only works in landscape mode, does not work in portrait mode. Limits its usefulness. iPad iOS
Does it all!
by Cbak7586lv702
Except sort by estimated payment. That would be five star worthy.
Redfin is awesome App.
by apirzad
thanks for making such a wonderful tool to help people find homes.
Best real estate app out there!
by randyh55
I've been on every real estate app out there and none come close to being as good as Redfin. It's so simple to use and I can filter what I'm looking for so easily. I'm a huge fan!
Redfin
by eyesorsmile17
The app is very good but I do not like the fact that once they have your email ur phone is bombarded with emails from them. I do not like getting harassed all day long by anyone. I would like to use it at my "will" - not theirs.
752 Daisy Ave.
by Zzzz boy
Redfin only valued one unit in the building. Total building value is critical in understanding market value. I'm disappointed. Would a Redfin staff member assist in evaluating the whole building?. Perhaps a "fix" is needed before your website is fully functional.
A step back
by Michael Knauer
This app used to be so simple and clean. In trying to be fresh and add features, it's turned me off. I dislike Zillow's app, but I now like it more than this. They lost me. Uninstalling this app.
Best app for home buying
by TravisZZZ
We were trying to buy in the crazy Bay Area market and tried many different real estate apps. Redfin is the best one. Very easy to use, shows relevant information and have very very accurate value prediction. We got a house right before we were priced out.