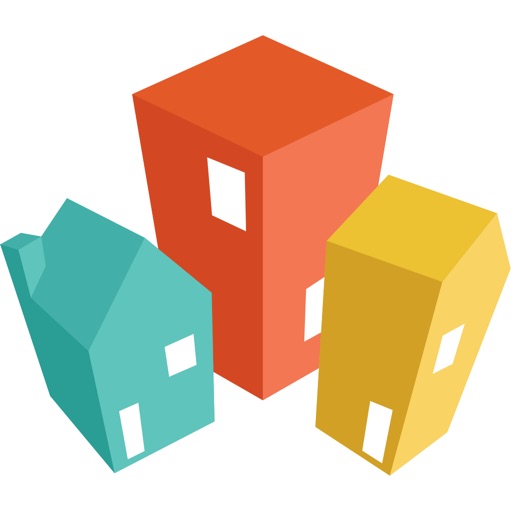 Try These Related Apps!
---

ERA Mobile Real Estate
---
Foreclosure Real Estate Search by USHUD.com
---
Homes.com Real Estate Search - Homes & Apartments For Sale or Rent
---
Homesnap Real Estate & MLS Homes for Sale
---
MLS Source - Northern California Real Estate & Property Search
---
MN Home Search - TheMLSonline.com Real Estate - Minnesota MLS Search
---
Real Estate - Homes for Sale, Apartments for Rent
---

Real Estate and Homes for Sale – ZipRealty
---
Real Estate by Estately - Search Condos & Houses For Sale
---
Real Estate by RE/MAX Professionals Springfield- Find Illinois Homes For Sale
---
Real Estate by Redfin - Search Condos, Houses, and Homes For Sale
---
Real Estate by Zillow – Homes & Apartments, For Sale or Rent
---
Realtor.com Real Estate - Homes for Sale and Apartments for Rent
---
Tumlis Real Estate: Homes, condos, lofts, townhouses for sale
---
HotPads - Apartment Rentals
by
Hotpads.com
(46 user ratings)
FREE
Download size: 59.26MB
Version: 4.8.6
Released: 2010-01-08
For ages: 4+
We know that renting an apartment can be stressful. We make it a breeze with the HotPads home and apartment finder app! Peruse the largest collection of available homes for rent and real estate in the U.S. Whether you're looking for place in San Francisco, Los Angeles, Denver, Dallas, Chicago, New York, Boston, Washington D.C., Atlanta, or Miami, we've got the places you want and you can search for them on-the-go. Our rental search team of wizards work their magic 24/7 to provide the most accurate and up-to-date rental listings just for you. Quickly contact landlords, gawk property photos, explore area stats, and save as many favs to your Favorites as you like.

Some of Our Splendid Apartment Search Features

- Search Alerts: No need to constantly check up on new apartment or house rentals. Name your price on quintessential neighborhoods and our search alerts will notify you when new rentals are listed!

- Share Listings: Sharing is caring! Show off cool homes you've found with all of your friends (don't be shy!).

- Advance Filters: Fiddle with the filters to find senior housing communities in Miami for grandma, student housing for your high school graduate in Austin, or cheap low-income restricted houses in Atlanta. Our filters allow you to find homes tailor-made to your exact needs.

- Listing Views: Enjoy the view? Choose between our List View, Map View, or Hybrid View to make your way home easier and faster.

Let's get you home, today!

What our users are saying:

"I've moved a lot in the last 5 years in Chicago and I always come back to HotPads. Great app!"
"My lease will be up in a few months and this app has been very helpful in assisting me find a new place in whatever area of metro-Atlanta I want!"
" HotPads app has been very helpful in my search for a new home rental. I actually appreciated the email updates when something was listed that matched my search criteria."
"HotPads pulls up many more apartments that fit my preferences and budget than any other apartment search engine I have tried. I love this app."
"Makes finding a apartment rental simple and easy in Los Angeles area. Great apps like this are hard to find!"
"Such better listings than Craigslist. Clean and easy to use! Direct contact to agents is also a plus!"

Found a bug or have suggestions?
iphonesupport@hotpads.com.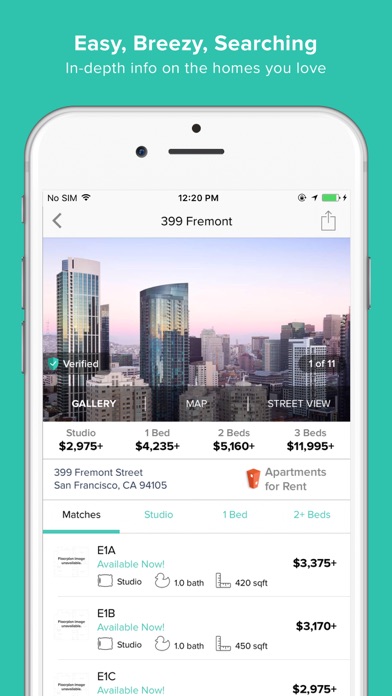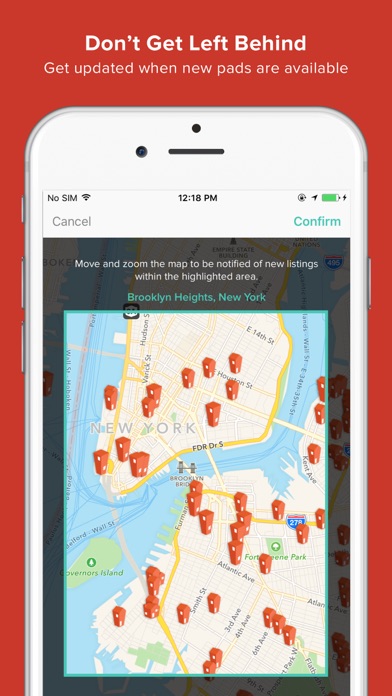 Powered by Facebook Comments
Customer Reviews
Great app
by Wen332266
I really like this app. There is one thing I wish could be changed and that is...not showing me rooms for rent unless I specifically choose to look for rooms. I've been looking for 1-2 bedroom apartments and when I click into some of them they end up being rooms which is a bit frustrating. Otherwise the app is great.
Fantastic
by LeonMmm900
Finally a lightweight app that works smoothly and actually works when it comes to finding AFFORDABLE homes.
Used to be my favorite
by NicholeCSantiago
I used to love hot pads. I finally deleted after weeks of the app not allowing me to enlarge the posted pictures for easier viewing. I could scroll through just fine with the thumbnail. It became too frustrating to close the app, remove it from my history, reopen, view one Home only to have the same thing happen
Loving this
by Travis Brooks
Great app. Lots of properties actually in here. Design and functionality of the site are exceptional, and the best I've seen of any of these rental sites. LOVING THIS APP !!
Can't type in desired location
by Lolobynz
I live in Cambridge and everything is expensive so of course I would like to look elsewhere but this app just searches in your exact location there is an option to type by location but that feature does not work so all these reviews are fake as a suspected
LOVE this app!
by Tatumlyles
It's easy to see what I liked and what I've seen vs not seen. The app lets you easily contact the owner/realtor. I think a lot of homes use it to rent out or it sources the info from somewhere. Idk but it works well.
Buggy at times
by fearlessj316
Overall a great app. At times, when viewing a pic on my iPad Pro, the pic won't expand and requires to force quit the app and restart
Easy to use.
by In4cer1
I love it.
Love it
by Abccaca
I really like and find this app very helpful
Garbage ..keeps crashing
by C6cl7m
Keeps crashing
My Go to App
by Critical Care Girl 03
I have used downloaded many home buying/rental apps and I must say HotPads is my ABSOLUTE FAVORITE!!! It's very user friendly and just what I needed.
I like this app
by Neeskzzx
Good over all but sometimes doesn't save my favorites and that can be frustrating when I go back to see the houses I've saved. I think it's critical that that bug is fixed.
Too busy to look myself...
by Beckstar03
This app is great! The response time from the realtors or agents is phenomenal. Everyone I have spoken with are friendly with a willingness to help.
Works great!!!
by Kou$h13
Very easy to use.
Mostly great
by Bkeigley
Would be perfect if somehow the posters were required to contact you. Also I feel sometimes you don't get updates as timely as you should for new listings.
Great App, but...
by Bella75baby
I absolutely love this app! Very user friendly. The only thing I constantly have a problem with is street view. No matter what listing I look at, when I click on street view, most of the picture is greyed out. It's very frustrating as it's hard to see the home or street.
Home sweet home
by HonestEve
This is a great app to finding your new home. Whether you're looking to buy or rent, it's very helpful in checking out the surrounding area and beyond! I found the condo I'm renting through here about a year and a half ago and now using it to find a home to buy. Great search features like price range and what you're looking for to customize the search tailored to you. I recommend it to fam and friends :)
Great App needs more filters
by Dmonise
This is an awesome app but what would make it even better is if you could filter more based off information that is given like school ratings or commute to work times.
The best!
by asant001
I've tried a handful of apps to look for rentals and this is by far the best. The most comprehensive and user friendly. Now I'm using it to look for a home to buy. It's just great.
No way to upload photos from mobile device
by Ggey
Severely hampers my ability to use this app (and the website). ☹️
Renting from another state
by ssk0119
Always on top of where we are searching. Very user friendly.... And nice features such as price comparison in close proximity! Thanks for making this part of the relocation game a little easier...
Good app
by xplycide1
It's a good app, however my only thing I have to say is wrong with this is allowing people to post houses/apartments without any picture or just ONE picture.
Great
by missdreamylady
Best for looking for a place to live 😊
Good app
by Pookeyroo1
Happy happy happy
The App
by Roper Rope
The app is great, we just need better responses from the apartments that's listen on them.
Reliable and Easy
by Tray-dog
So far,so good! It's reliable and easy to use. Also I like how it shows all the listings available in the city and state you are searching for.
Works great
by Denvercuda
No bugs.
Love it
by Semandn
Easy and fast response
Great App
by MD Guy...
Wish there was a way I could clear history thought.
GREAT 🏆!!!❤️
by Bren614
the best one, I love it!!! ❤️😊👍🏼
Convenient, user friendly
by SJMD85
No problems from me. Always easy to use, nice way to see your options, set alerts for immediate updates and contact property managers/landlords.
:)
by lexdarling
Easy to use, not a lot of scams! Found all my apartments through this app. Yay!
Garbage app
by Keith morpha
This app restricts you and tries to give you what the app wants you to see. I put in Potomac MD and it's giving me lower schools area even though I put in the zip code I wanted. I tried a different app and found 100 listings in my preferred zip code.
Outstanding App!
by DWRivers524
This app facilitated our recent housing search. Reliably shows current listings based on user's geographical parameters and contiguous neighborhood services.
HotPads
by Vahid tahmasbi
Somehow I prefer Trulia it gives you more info about the tenant
Best app
by Guy Weyer
I hate going to realestate sites just to have to give all my info to look at places available. This app is great and seems to have very updated houses without needing to search other sites.
Decent App
by Drew L 77
Overall I had a good experience finding apartments, and actually renting a property I found on here. The issue is I continually turn notifications off, but they somehow come back on. I'd rather not delete the app because I'll forget about it next year when I look for a place again, but I just might have to!
Fantastic App.
by @paulwdavid
Easy to use map, gallery, and information tabs. Well done.
Good but needs improvement
by Sweetgurlt23
I like the app. It gives accurate rentals. I like how it provides street views even when there isn't pictures of the rental. One thing I do not like is when I put a certain city or town in, it doesn't give me just that town. It still gives me surrounding towns. It doesn't give always give you the criteria you're looking for.
Best App!!
by K_owner
LOVE THIS APP!!!!
❤️
by Dpdk17
Great app!!!
Great UI, fun to browse
by Kimbeardactyl
The listings on here tend to be best for apartments only. Any of the rental houses I've run into have been on the market for a while. It's fun exploring options in different neighborhoods and can help with the planning stages of when you're looking to move so you can get an understanding of price & space expectations.
#1 app for finding a place
by apeshit420
I've used Hot Pads for each time I've had to move. I've always found unique and "off the path" places that don't appear in traditional sites/apps. I just found a great place to live and it only took less than an hour of searching! 🔥
Meh
by jamminz
App itself works great but a lot of spam seems to be on the website. Whenever I contact listings there is never any answer and the listing is still up🤷‍♀️ like seriously people if y'all not seriously renting an apartment then stop posting.
Solid app
by Simon9901
Good app for seeing what's out there.
System Failure
by Rugbycoach
The iPhone app won't allow you to add a new listing, plus the website keeps giving an error message when you try to verify a phone in order to active a listing. This company may no longer be in business.
Amazing ! These best app hands down
by Turnupteam
This review is long over due.. I really love this app I'm always getting updates on new Apt's by me or in my price range. I love that HotPads is so good at following up and getting the renters to respond back so quickly ! So glad I heard bout this app. Now I'll find the place I've always wanted with out breaking my neck for it .
HotPads
by mz.smith731
This is a great app to look up Your home
Love this App
by Bryanwife1
The houses and location are great. Looking forward to seeing my family in a new home soon
Too Many Rooms for Rent
by Naii45
Half of the "one bed rooms" I look at are really rooms for rent and they don't have a way to filter them out so it's tedious, other apps have that feature to exclude rooms for rent. So ✌🏾