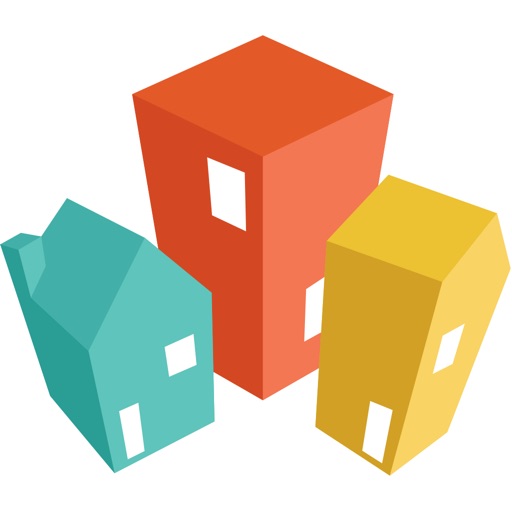 Try These Related Apps!
---

ERA Mobile Real Estate
---
Foreclosure Real Estate Search by USHUD.com
---
Homes.com Real Estate Search - Homes & Apartments For Sale or Rent
---
Homesnap Real Estate & MLS Homes for Sale
---
MLS Source - Northern California Real Estate & Property Search
---
MN Home Search - TheMLSonline.com Real Estate - Minnesota MLS Search
---
Real Estate - Homes for Sale, Apartments for Rent
---

Real Estate and Homes for Sale – ZipRealty
---
Real Estate by Estately - Search Condos & Houses For Sale
---
Real Estate by RE/MAX Professionals Springfield- Find Illinois Homes For Sale
---
Real Estate by Redfin - Search Condos, Houses, and Homes For Sale
---
Real Estate by Zillow – Homes & Apartments, For Sale or Rent
---
Realtor.com Real Estate - Homes for Sale and Apartments for Rent
---
Tumlis Real Estate: Homes, condos, lofts, townhouses for sale
---
HotPads - Apartment Rentals
by
Hotpads.com
(5,915 user ratings)
FREE
Download size: 59.26MB
Version: 4.8.8
Released: 2010-01-08
For ages: 4+
We know that renting an apartment can be stressful. We make it a breeze with the HotPads home and apartment finder app! Peruse the largest collection of available homes for rent and real estate in the U.S. Whether you're looking for place in San Francisco, Los Angeles, Denver, Dallas, Chicago, New York, Boston, Washington D.C., Atlanta, or Miami, we've got the places you want and you can search for them on-the-go. Our rental search team of wizards work their magic 24/7 to provide the most accurate and up-to-date rental listings just for you. Quickly contact landlords, gawk property photos, explore area stats, and save as many favs to your Favorites as you like.

Some of Our Splendid Apartment Search Features

- Search Alerts: No need to constantly check up on new apartment or house rentals. Name your price on quintessential neighborhoods and our search alerts will notify you when new rentals are listed!

- Share Listings: Sharing is caring! Show off cool homes you've found with all of your friends (don't be shy!).

- Advance Filters: Fiddle with the filters to find senior housing communities in Miami for grandma, student housing for your high school graduate in Austin, or cheap low-income restricted houses in Atlanta. Our filters allow you to find homes tailor-made to your exact needs.

- Listing Views: Enjoy the view? Choose between our List View, Map View, or Hybrid View to make your way home easier and faster.

Let's get you home, today!

What our users are saying:

"I've moved a lot in the last 5 years in Chicago and I always come back to HotPads. Great app!"
"My lease will be up in a few months and this app has been very helpful in assisting me find a new place in whatever area of metro-Atlanta I want!"
" HotPads app has been very helpful in my search for a new home rental. I actually appreciated the email updates when something was listed that matched my search criteria."
"HotPads pulls up many more apartments that fit my preferences and budget than any other apartment search engine I have tried. I love this app."
"Makes finding a apartment rental simple and easy in Los Angeles area. Great apps like this are hard to find!"
"Such better listings than Craigslist. Clean and easy to use! Direct contact to agents is also a plus!"

Found a bug or have suggestions?
iphonesupport@hotpads.com.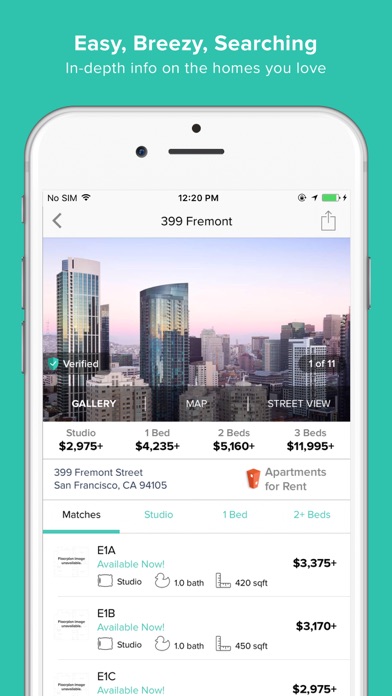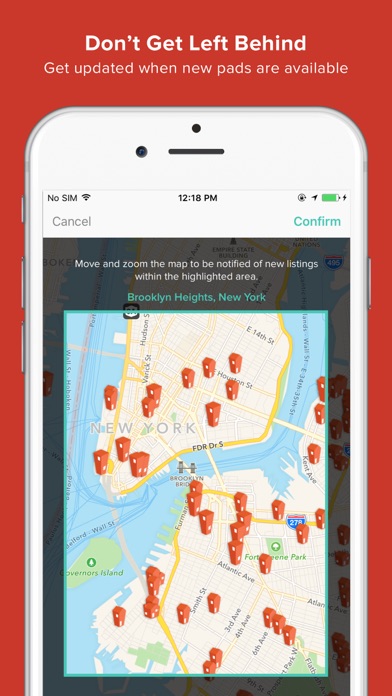 Powered by Facebook Comments
Customer Reviews
Can't return to your listing
by Game anator
This app is very hard to maneuver and you cannot get back to your listing to delete it or edit it
Gamemom14
by What the what?!
Good app, very helpful.
What's the point
by Icecold747
No one ever gets in contact with you. What's the point of this app again????
Needs work but hits a broad audience
by Muhlzee
Not user friendly if you are offering a room for rent rather than looking for a place to live.
Good Job
by Karna B Gurung.
Easy to search room and apartment.
User Friendly App
by Missmustang
Excellent design and usability of App. The best I've used! Thankful for ease of use in stressful times!
Very user friendly!
by luluthewarrior
Through my apartment searching process, I've been unable to find apps that are as efficient and user friendly as this one. Love that once you've tapped on a listing on the map that the "house" icon will change color so you don't waste time accidentally tapping on listings you've already seen! Also love that the listings you favorite within in the app change color, too. Hoping to find an awesome place using PadMaps!
Nobody gets back to you
by Intrepidsoul
I've been using this for awhile, and STILL have yet to hear back from a property owner or broker. One listing had been taken, I only found that out because I called the broker myself. Also, when using the saved searches feature, it is quite inaccurate. When I put in a saved search for Fairfield, it began giving me alerts, "we found a listing in Fairfield", yet it lists the towns quite out of range, like Irvington, East Orange, Orange...not what I specified. The only reason I didn't give it one star is because I am able to reach out to the broker/owners myself. Ugh.
Love this site, always updated. Just need Correct exact info and is a must please
by Gina Grant
Parking, etc, shared power, utilities, other.. I hope this new version will have the realtor or pm companies, owners have the correct info as well explained in app Thanks Jackie & Regina Grant 352-973-1089 Looking for town home, dishwasher, washer/ dryer hook up, 3/2 Master (1) I'm disabled. Town homes with utilities or equally divided. I'm in a t/ home now. I'm just finding out I'm responsible for a studios power, water, etc. Recently moved in was in a hurry, from a 2/2 pool home. 2/ car garage and a storage. Would love to have a garage But within price range. Does not ha d to be beautiful Clean, ability for updates, with all above inside. Porch or patio They are available Davenport 33897 1,000 month w/ Utillities Or 900 and I pay all and units Thanks
Absolutely money app
by Casherj1
I move a lot for business and hate the process. The app is very easy to use and allows you to take a look at the market without that feeling of having to dive into the process each time. Love the visual map and filters as well...Well done guys!
Appalling
by Maizeyhffgdfbhhsd
There is no check on the outrageous prices for substandard housing. I'm am overwhelmingly disgusted.
Hkmikku
by mmohkhh
Lh Iii jis opKl jKroger then Tonya L h
I enjoy being able to see the photos and all the descriptions that this app offers!!
by RJSWITHABRITEFUTURE
I enjoy being able to see the photos and all the descriptions that this app offers!!
Good for scouting locations, bad for scouting actual apartments
by ArenaChick
No matter what format are use for this website, what was most frustrating is that the majority of the site is taken up by a map of the area while only a fraction of the site is devoted to information regarding available apartments. Obtaining that information is rather cumbersome as there is a lot of clicking and scrolling down. And then if you want to actually print information regarding the availability of apartments you're interested in, that's an entirely new nightmare as you have to create new ways of capturing the screen so that you capture as much information as possible. It seems to be a cake a good site for scouting properties, but just not a useful site for actually finding one in closing a deal.
Great App, but could use a few features
by Meers007
I love this app and have been using it for years to find places! However, it could use a few features similar to other apps. - When looking at a listing, it would be nice to swipe from the left to get back to the map. - A notes feature could be good. If you go somewhere and want to leave a private note to yourself, you have to use another app. - Sometimes the price slider disappears and you have to force quit the app to get it back.
Very effective and easy
by MX-7777777
Excellent app and easy to use. Really helped me find a place.
Horribly designed app
by srogoff40
If you leave the app even for a second of checking a map or email, you lose the page you're working on. Piece of crap.
PLEASE FIX THIS!
by The J Man 999
Whenever I am looking at pictures of a listing, if I accidentally swipe away the picture, I can't get large pictures back AT ALL without restarting the app. A minor inconvenience, but one that could be fixed easily.
Parking NOT included in rent!
by Bushy Bastard
Users of this site should be aware that some of the information in the description and amenities sections, as well as the price, are frequently wrong. I won't list all the the inaccuracies I have personally been made aware of, but 2 recent ones were particularly irritating. Both listed the price as gross when they were actually net effective. Fine for a one year lease, but alters the math on a 2 year or longer. The most irritating thing was that both listed parking as included in the rent. This was stated explicitly in both listings. Yet, one broker said that was information that was no longer accurate and updated on the feeder site weeks ago. The other broker says that was never accurate and that parking wasn't ever available. She added that, if it ever became available, it would be a rental space from another deeded spot and the apartment that HotPads claimed included parking did not have a deeded spot. Where did HotPads get that info? I love the map function of HotPads, but you must confirm all of the information about the apartment you're looking at with the broker before you waste your time looking at an apartment that will cost hundreds of additional dollars a month on parking.
Often don't hear anything from owner/broker
by Kelleybelllll
I've looked at 1 place that I found on HotPads. Most contacts go dead. I don't hear anything from anyone about the particular rental. It's kind of a bummer. I see a nice place, but I can't access it
Location! location! location! Frustrating!!!
by Me and me :)
UPDATE: Thank you to the developer for the helpful response. This app does not have a place to where I can change my current location in order to do a search somewhere other than where I happen to be sitting at presently. Also the filter when I select different beds and other options it does not find any properties. I DO NOT like this iphone app. I'd rather just use it online
Not good !!!!!!!!
by Sade`
I could not find any 1 bedroom apartment on this all for me & my daughter & it don't even say if they accept section 8 or vouchers
Photo Swipe Bug
by JakeNY908
On both iPhone and iPad there is a fatal error when swiping through photos. Super annoying.
Sort by Distance???
by pebblesgrl
It's frustrating when you're in the list view to not be able to sort by the distance of the city you're searching by. I put in a city and the first 10 listings were cities 30-40 miles away!
Thank you
by jfavella89
You guys make moving fun and extremely convenient!
Behrad and Eli
by Behrad and Eli
We found it among three efficient apps to search
Love it
by Ms LUCKYGIRL72
Love it able to get a holding them
Very user friendly
by ERovera
Love this app
Easy app!
by Niecey Kat
I love how easy this app is! And there's so many homes to view!
Location, location, location
by Aftmoth29
What could be more important when looking for some place to live, and yet no way to sort by school district. Just get notification after notification for places I would never consider. Very disappointing.
Website is better, sad
by RoyalEF
Photos are stuck in little window. Right hand panel won't expand. You tube.com app also had weird and stupid limitations that the website never has. Why even pay someone to build an app?
Doesn't work well with iPad
by Wilkey1562
App keep freezing some portions of the search area.
Pretty good
by La Fiera
Good app, I would like one that allows you filter out schools in particular though
Pretty Good
by xx.universal.stars.xx
Great app, but the alert isn't working for me.
Glitchy
by Lulu1988113009
This app will work awesomely and then after 10 mins it starts to lag and freeze. When I tap the pictures section, it doesn't comply and I can only swipe to the left from the profile. I move to share the apartment link to my fiancé, and it works if I close and reopen the app. Very disappointing, as I need it to work flawlessly for my apartment hunt. More of an inconvenience.
Stupid loading process
by LucaSunDawn
Loads really poorly. Only shows some options not all so you are likely to miss something you may have been looking for. Not a hard app to do well, get better developers or project managers, dunno which, just fix it so I don't have to re search an area 70 times to make sure I didn't miss half the listings. Stupider than heck.
Great service
by The Whites nite time
Very easy to search exactly what you're looking for!
Pretty good
by roostergirl2
It's a good app. Clear on area and well discretion
Really Is a good app, BUT..
by ralph-o-rama
...I'll see how much it Really helps in finding me a home. Properties are snatched up ridiculously fast, before you have any real time to properly research them. They're usually rented by the time you figure out exactly who to call. If - and only IF - HotPads really does have Any, and I mean ANY, influence in aiding to put a roof over my head in the forseeable future, I'll make sure to personally change my rating to 5-stars. Guess we'll have to see soon. 😊 Respectfully, Amanda Veve
Top go getting cite
by jizzilwizzle
The Shi. Once you on you stay till mission is done complete
It used to be my go-to, but it's slacked off lately
by LynnePlus3
Zillow is more up to date. I still browse though.
Great App
by Miss Blondie Lo
Is helping me to find my next place to rent. Easy to use.
Works great in Jacksonville Fl
by SilkScorpion
Central, Westside, Northside and Downtown Jacksonville offers good variety of prices and locations. I want an app just like this for commercial property. It would be nice to find businesses locals this easy.
Top-Notch Apartment Hunting App
by Bert Sierra
There are a few user interface functions I would like to see done differently, but overall the HotPads app and associated website are indispensable tools for house/apartment hunters.
From landlord's perspective
by Riccardo-bee
Too hard to use. Difficult to modify. Too slanted towards the renters POV. Felt hijacked as I posted on Zillow and cannot seem to opt out of this ...hot pads
Tomato, Tomahto
by Mosese
A good app. For the person who criticized the app for 'Property Manager' dislikes; beggars can't be choosers. The app is to locate "rentals", not Property Managers🤔🤪. The app does its job.
Easy to use with multiple search features
by CaKris
This is our second move & using Hotpads again. I found it offers more places & the information I actually want about those places. Contacting the owner/managers is done within the program. You are able to factor needs for pets, pricing, size and timing to places from the pad. Great app.
Lord of dance
by CoffeeCrusher
So far pretty good gonna list a few rental ads to see if these people qualify well but seems easy to search on
Not good for specific areas
by BonBon$
I was searching for a house in a particular school district. This app did not allow a school district search so I had to enter a town search. It only gave me houses in the surrounding town, never in the actual town I had set up. Don't bother with hot pads, stick to Redfin. Much better app.
Not useful
by nfernandez48
In theory, it should have worked but it didn't. Very nice clean interface which is why I gave it two stars. I like the function where the apartments turn to different shades (i.e. greys out after viewing it one time). The other cool function I liked was being able to shoot a quick email to the landlord or management company, but, rarely do they actually reply. When they do, they don't answer your questions and sometimes it's automated or it's add you to a listserve. Not cool. I was looking for an apartment Long Beach, CA and I was not successful at all. I wish HotPads required landlords to fill out a clear description of the place and provide all amenities and utilities included. And photos! (You can't filter by amenities and utilities included either). I didn't have time to call all listings and figure these details out. They don't reply to emails and they post the information on the post either. They almost force you to show up to every viewing and no one has time for that especially when you know what you're looking for. Oh well. Another one bites the dust. Trying Truvia and Apartments.com next.