Sepia Photography
by
Lucky Star
(2 user ratings)
FREE
Download size: 0.19MB
Version: 1.0
Released: 2011-01-18
For ages: 4+
Sepia Photography is a fun photo editing app for your iPhone. This app allows you to convert any picture to a sepia style- brown hue to give it that artistic feel. You can convert pictures from your existing album or take a picture directly and then convert it to a classic looking picture.

This super photo editing app with sepia toning is easy to use- You can convert your entire album and build a collection of arty pictures! Save them or even email to your friends and awe them with your photography skills!

Enjoy the old times Photography.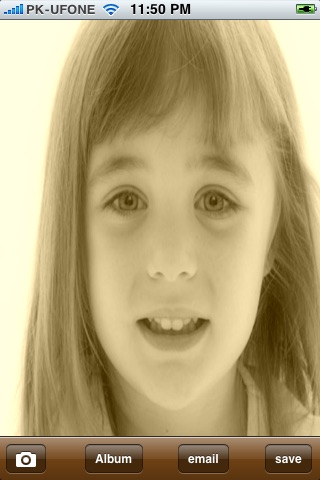 Powered by Facebook Comments
Customer Reviews
Sepia Photography
by Jibran_Lover
I love the old time Sepia Photography.