Bike Race: Motorcycle Racing
by
Top Free Games
(6,128 user ratings)
FREE
Download size: 116.98MB
Version: 7.13.3
Released: 2012-03-23
For ages: 4+
App Store Game of the Year in selected countries. 100+ MILLION USERS!

Drive your bike through amazing tracks with jumps and loops in this simple and fast-paced physics-based game.

Multiplayer! Challenge your Facebook friends.

Tilt your device to lean your bike and touch the screen to accelerate/brake.

Features:
- Single and multiplayer modes
- Earn stars to unlock new levels
- Dozen addictive worlds
- Hundreds of challenging tracks
- Simple controls

By the creators of the #1 game in the app store Racing Penguin
Free for a limited time!

Note: On the user created levels section, if you want to play more than 3 featured levels per day, you will need to buy a level pack. You can play unlimited free levels created by you or your friends if you have the code. You can also play unlimited free levels shared publicly on the internet by other users. Levels can not be created on a mobile device, instead go to www.bikerace.com

Bike Race Plus subscription
- You can subscribe for unlimited multiplayer matches
- Payment will be charged to iTunes Account at confirmation of purchase
- Subscription automatically renews for the same price and duration period as the original "one week"/"one month"/"one year" package unless auto-renew is turned off at least 24-hours before the end of the current period
- Account will be charged for renewal within 24-hours prior to the end of the current period at the cost of the chosen package (weekly, monthly or yearly package)
- Subscriptions may be managed by the user and auto-renewal may be turned off by going to the user's iTunes Account Settings after purchase
- No cancellation of the current subscription is allowed during active subscription period
- You may cancel a subscription during its free trial period via the subscription setting through your iTunes account. This must be done 24 hours before the end of the subscription period to avoid being charged. Please visit http://support.apple.com/kb/ht4098 for more information
- You may turn off the auto-renewal of your subscription via your iTunes Account Settings. However, you are not able to cancel the current subscription during its active period
- Any unused portion of a free-trial period, will be forfeited when the user purchases a Bike Race Plus subscription
- Subscription prices and durations: weekly $7.99 | monthy $19.99 | yearly $99.99

Links to our Terms of Service and Privacy Policy can be found below
Privacy Policy: https://www.topfreegames.com/games/bikeracepro/legal/privacy
Terms of Use: https://www.topfreegames.com/games/bikeracepro/legal/tos

* Prices are equal to the value that "Apple's App Store Pricing Matrix" determines as the equivalent of the subscription price in $ USD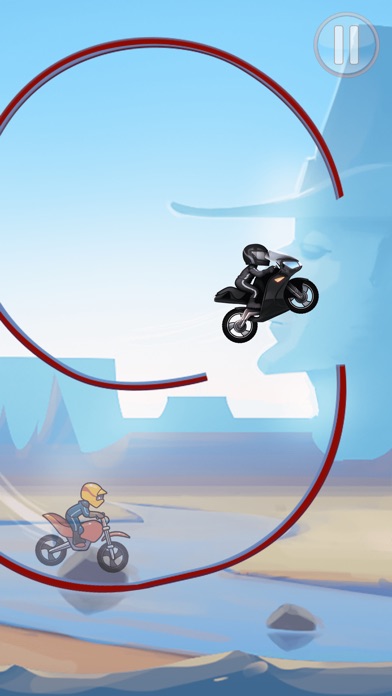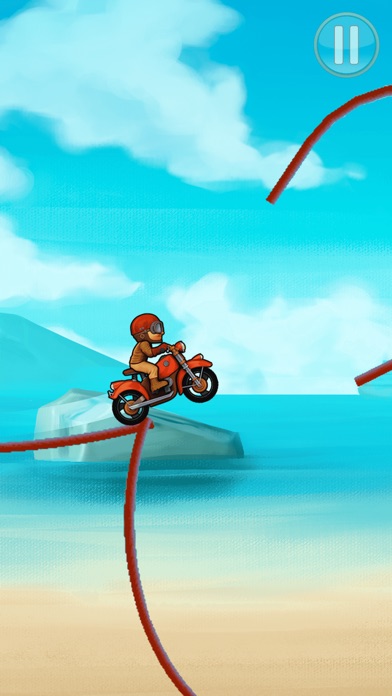 Powered by Facebook Comments
Customer Reviews
Dirt bikes
by Ashleighgirl123
This is a fun game and plus I like riding bikes in dirt.
Cool
by Alex.g.a.
Very cool
Amazing game
by Hhjhhhhhhhjjjg
It was like the best game I've ever played
Blah
by Ga,e sucked
never would load
Awesome
by 1256/,?6,?&),;;
I love it
😘😍
by peteman23
It is great. Also sooooooooooo addicting
Bike race
by Hood god pro
Best game I ever played also has the best graphics
Charged me and can't turn off subscription
by lrogrady
My little sister tuned in a "7-day" free subscription but has charged me and I can't figure out how to cancel.
Best game ever!!!
by Mohamed Bashir
This is my favorite game ever. I'm going to get all the levels done
It's a pay to win
by EATMORCHICKEN3
This game has great quality but the thing that ruined this game is the fact that the more you pay the better you are at the game I do not recommend getting this game.
Amazing 😃😃😃😃
by Jffjfjfjfjfnfnskskakdfhf
This game is incredible! I recommend this game to everyone all ages
Awesome
by Dwyerr8
Awesome game
H
by Ananymous1123455897283947839
Way too many ads after every single race, pretty sure I spend more time watching ads than playing the games.
This game freakin...
by Rtsrunk123
SSSSSUUUUUUCCCCCCKKKKKKKSSSSSSD
Fun game
by Wogmeister
This is a fun title to play if you don't have a lot of time. I play while waiting at the dentist or doctor office. At break time at work is when I play the most. Don't take it to serious, it's just a game and don't spend any money! When you get board, delete it.
Coolest game
by Reiko uyenishi
Hello my favorite game I like the bike game
Best game ever
by Najdbsjmandnwnbdjxnjw
It is 🔥
Fun
by Mfisivnwid
There are ads, but the game is worth a few seconds watching an add
Awsome😄
by bob/man
This game is a little boring but other wyes this game is awesome I give it five stars⭐️⭐️⭐️⭐️⭐️!
Awesome game
by gonzalezh75
I really love me this game
Meh..
by Good Grief Thief
The game takes forever to load and whenever I finish one round it atomically takes you out of the game.Also,I wouldn't call it fun.would not recommend
Good but...
by Cheeseburger Jr.🍔
Good but it crashes all the time when your in the middle of the race and sometimes when your in the lead the player behind you just teleports in front of you
Fun game
by i ate apples
This game is very fun
THE BOMB
by Cutie Pie 🦄
This game is so good! I wish they would make more games like this. You would definitely want this game, and it's free!
I like it
by Ohk ohk ohk
Good update
Amazing game!
by ReapingHammer
The only negatives I can think of is the sounds, but that's niche and subjective.
Stupid
by Bossness5000
The game used to be good but now they make you pay so much money if you want to have fun playing the game. They ruined the game for everyone who liked it. I would never recommend this game to anyone
Why I love this
by the kid who cares
Love you you make this game so hard that it is amazing I hope you continue this amazing effort
My son loves it
by Seacoaster
He's 5 and thinks this app is fun!
BikeRacePro
by bowserinmars
Amazing
Amazing game
by DanTDM is awesome😘
Amazing game really easy for me at least.
What happened
by icefire1346
I used to play this game when I was younger and loved it. But now what the heck happened? So many micro transactions just to get money you greedy people. Uninstalling forever.
Really fun game
by Phillip Deliz
Really fun game to play. Straight to the point
Fun, but crashes
by Jewls328
This game is fun and addicting. My biggest issue with it is that the game crashes, freezes, or "cannot connect to server" a lot. I'll be mid game and it will just start exit. So annoying!! I have not paid a cent and there is no need to. Ignore other reviewers who say otherwise. You can play free.
Yuck
by Fisher'sBoy
Don't even bother
So cool!!!!!!!!!!!!!!!
by Dogeeed
I love this game
Eh
by Localacidaddict
Only did this for the free update lol. The game is alright I guess.
Yes it was worth it
by bryanbeout2331
Yes it was so good! Love this app! 5 ⭐️'s.
Bike race
by mollylove😍
I love bike race but it is to easy
Good game
by Pax Asher 3467
I have had this game for so long and it is amazing
RIP OFF SCAM
by Dscgolf
My iTunes was billed 3 times in three weeks for renewal on a game I didn't play . Do not trust this game !!!!!! SHADY AND ITUNES SHOULD BE ASHAMED !!!
I re-downloaded it...
by B0013 lik3r
I had an account previously with all the bikes unlocked...When i signed in after redownloading it says u have to upgrade to bike race vip or whatever to use the bikes i earned.
Awesome game but I can't stop playing it
by dash 1901
Bike races are awesome
I love bike race
by autumn DJ
I love bike race so much
Best Pokémon
by Disney girl5
I love your game it is really good
My Fav. PC Game made into a phone game
by Marcus Segura 27
I love it.
Used to be better
by Dildözer
The game is fun I guess but I previously had all bikes unlocked and now I have to purchase if I want them. All my stats are still there showing they were unlocked but now I have to purchase? Nah! I'm not starting over and not really a fan of all the micro transactions.
Crap
by Down_east_girl1518
I really do hate this game it gets me sooooo stressed out about a freaking level ugggg if I could give it no stars I would
Love Bike Racing!!! Its Awesome!!!!
by Imfatty
Love just wasting time, Racing!!!!